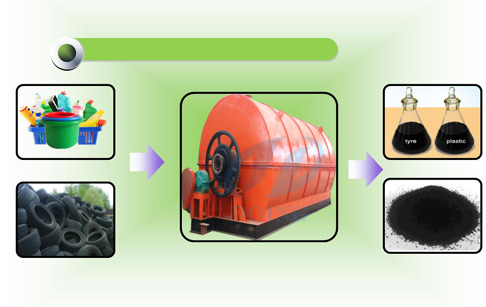 Waste tyre recycling machinery
Pyrolysis technology is regarded as the most advanced method on waste tyre disposal, owing to it is a new green and economic solution on waste tyres, turning waste tyre to fuel in a sealing high-temperature reactor. The waste tyre recycling machinery adopt the advanced pyrolysis technology that can convert waste tyre to fuel oil ,carbon black.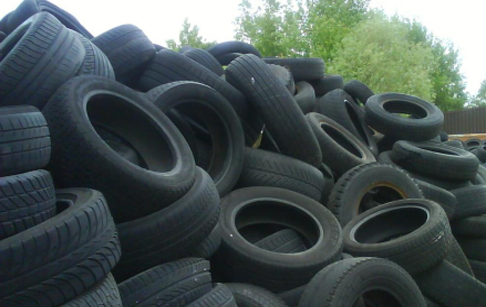 Waste tyre
With the rapid development of the world automobile industry and transportation industry, the demand of various tyre is increasing day by day, at the same time, the used tires are produced accordingly and its number is also growing largely.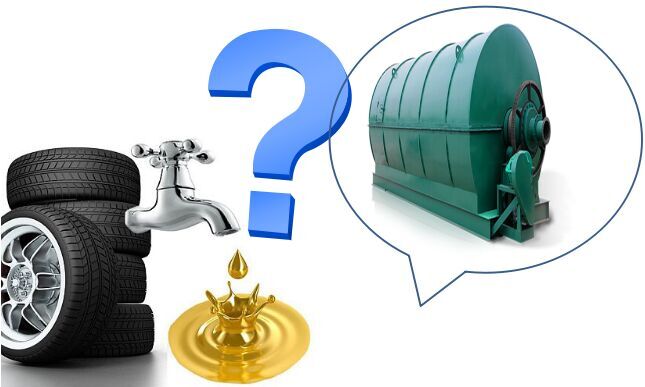 As we know Waste tire is a kind of non - fusible or refractory polymer elastomer material. It needs hundreds of years for the large molecules decompose to be no affect to normal growth of plant in the earth. More and more waste tires not only takes up quantities of farmland, but also breeding ground for insect - borne diseases (dengue fever etc), sharply deteriorated natural environment, destroyed vegetation, endangers environment seriously. Besides, it may cause fire and threaten people's life and the property security. It is called "black pollution". So waste tyre recycling is becoming more and more important and urgent.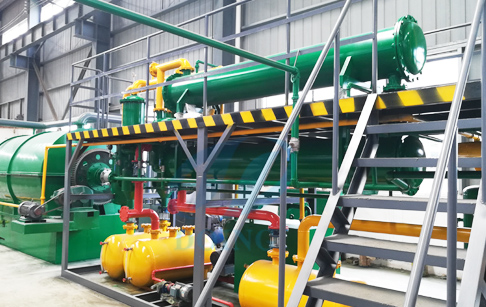 We are professional manufacturer of waste tyre recycling machinery
We Henan Doing Mechanical Equipment Co., Ltd are a specialist manufacturer for environment protection equipment which include waste tires/plastics recycling to fuel oil pyrolysis machinery & waste oil distillation machine and waste recycling machinery, and we have been committed to recycling waste into renewable energy for more than 20year.

Waste tyre recycling machinery raw material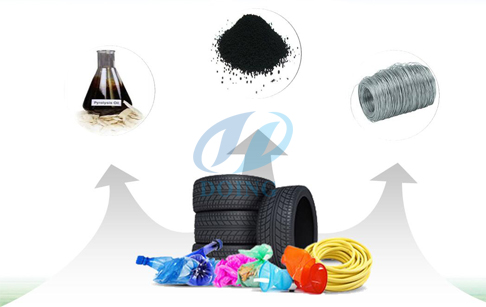 Waste tyre recycling machinery raw material
1.Waste tyre/tire
2.Waste plastic
3.Waste rubbber

Waste tyre recycling machinery main parts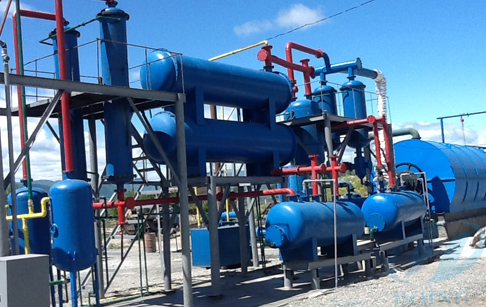 Waste tyre recycling machinery successfuly installed in Italy
a> Auto-feeder - To shorten feeding time; feed more raw material; save workers,save time,save energy.
b> Reactor - Q245R/Q345R material , pyrolysis for waste tire / waste plastic / waste rubber.
c> Buffer chamber - To reduce oil gas speed; improve oil quality.
d> Oil-water separator - Avoid oil gas reback to reactor, ensure running safety.
e> Cooling system (Vertical condensers and horizontal condensers) -100 squre meter better condensing effect to get more.
f> Oil tanks - Collect tire/plastic oil.
g> Anti-back fire device - First to recycle tail gas to furnace as fuel; second water closing for machine running safety.
h> Negative pressure device - Guarantee working under normal pressure safety; shorten pyrolysis time; environment protection.
i> Dust removal system - ensure the smoke reach international emission standard.
j> Bad mell removal system - Remove bad mell,keep a well environmental working place, to ensure reach international emission standard.
k> Carbon black slagging device - Slagging carbon black automatically, environmental protection; save time and workers.


Waste tyre recycling machinery processing waste tyre to fuel oil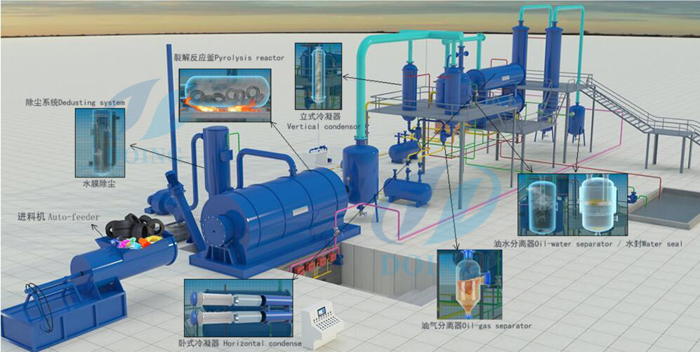 Waste tyre recycling machinery processing waste tyre to fuel oil
1. Feed raw material (waste tyre) into reactor by full-automatic feeding machine. The reactor is supposed to be left 1/3 space for rotating more smoothly. Then make sure the door of feeding machine is closed.

2. Pyrolysis process: reactor will be gently heated by burning the fuel material (coal, wood, natural gas, LPG or tire oil generated from last batch). The oil gas will be released when the temperature reached 100℃(250-280℃ is the top output rate interval). Heavy oil gas separated by manifold is supposed to be liquefied and drop down into the heavy oil tank. The lighter gas will rise up to the oil condensers, be liquefied in to oil and stored in the oil tank. The incondensable gas though dusulphurization and dedust by hydroseal will be led to the furnace for recycling.

3. After all fuel oil is produced, the reactor should be cool down. Carbon black will be discharged automatically when the temperature falls down 40 degree. If the raw material is the whole tire, please take out steel wire form the reactor by hooks below 50 Celsius at least.


Waste tyre recycling machinery advantage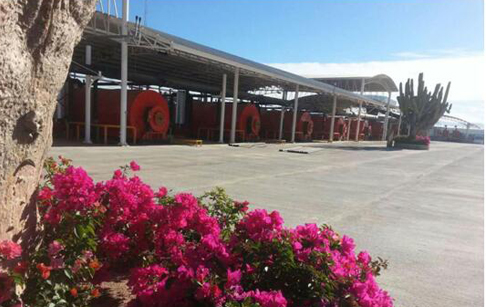 Waste tyre recycling machinery install in Mexico
1) Security:

a. Adopting automatic submerged-arc welding technology

b. All of the welding will be detected by the ultrasonic nondestructive testing method to ensure the welding quality and the welding shape.

c. Adopting process controlling system control the quality, every manufacture process, manufacture date, etc.

d. Equipped with anti-explosion device, safety valves, emergency valves, pressure and temperature meters, as well as the alarming system.

2) Environmental-friendly:

a. Emission Standard: Adopting special gas scrubbers to remove acid gas and dust from smoke

b. Smell during operation: Fully enclosed during the operation

c. Water pollution: No pollution at all.

d. Solid pollution: the solid after pyrolysis is the crude carbon black and steel wires which can be deep-processed or sold directly with its value.

Waste tyre recycling machinery successfully install case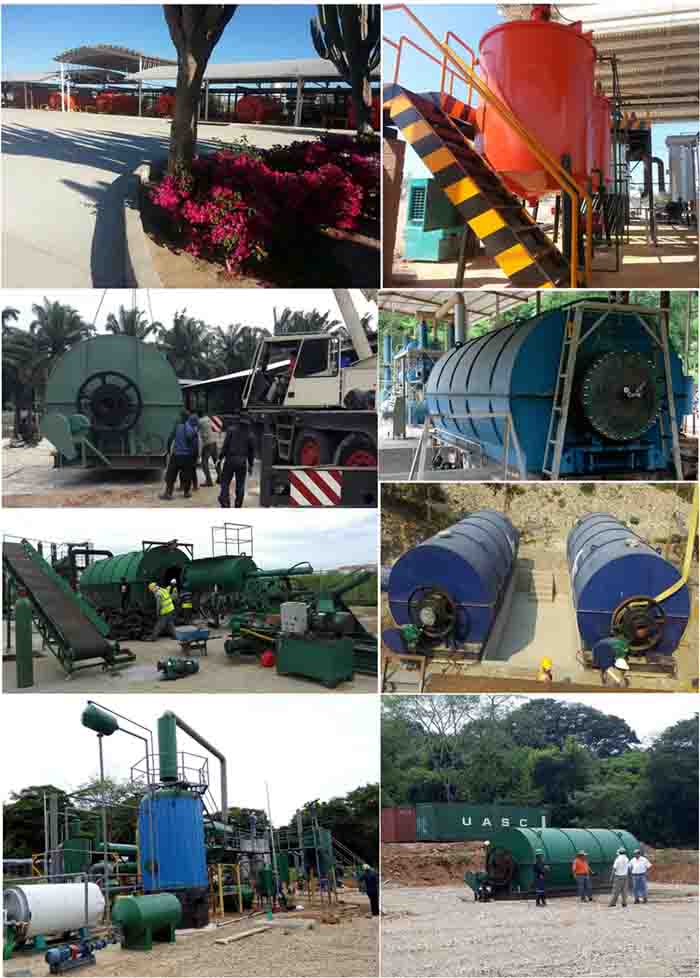 Waste tyre recycling machinery successfully install case