On June 6, our manager Bonnie received four customer from Chile. Long time contact has been kept before this visit and they has had a certain knowledge about the waste tyre pyrolysis plant through the information and video our manager sent them. This time, they mainly came to see the waste tyre pyrolysis plant in person.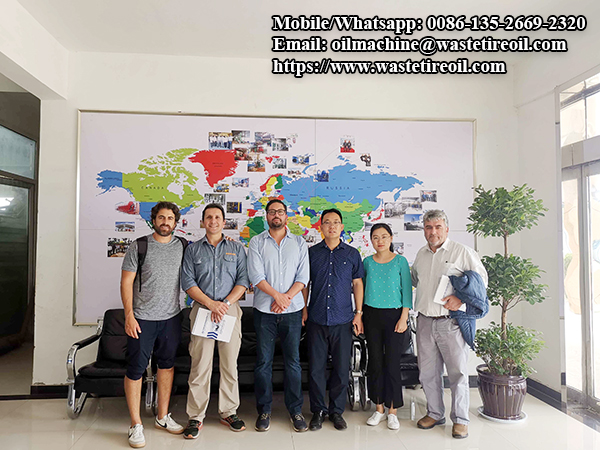 Our manager with the customer from Chile
After visiting DOING factory, they are pleased with our machine manufacturing technology, and the scale of our company and factory. Expect our cooperation.