On July 6, 2019, three special customer from India stepped into DOING office. This is their second visit to DOING. When the customer visited us in January 2018, they didn't understand waste tire pyrolysis machine very well, and went back to India to conduct a further market research. This time they well prepared for our cooperation and came to confirm with us the details of tire pyrolysis machine, which means the initial establishment of the partnership.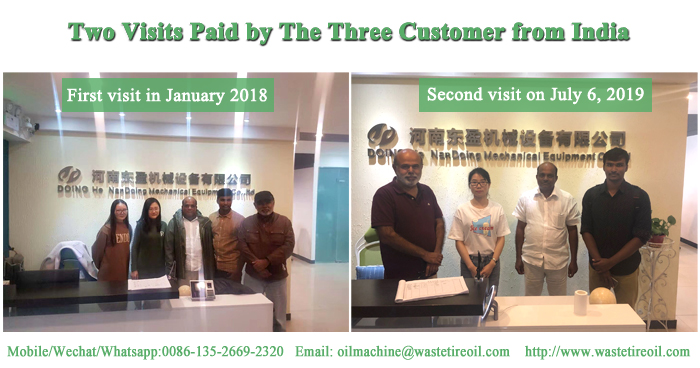 Two visits of the three Indian customer
For more information about the waste tire pyrolysis machine or the market in India, welcome contact us freely.