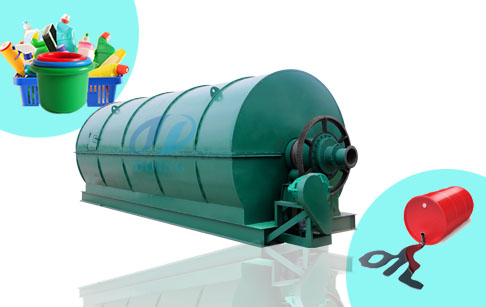 Convert plastic into oil machine
By using convert plastic into oil machine to generate fuel from waste plastics, the whole pyrolysis process is simple and safe. The whole production process is operated under normal pressure. The raw materials available for the plant don't need to be cleaned, and can be directly fed into pyrolysis reactor along with raw materials for heating, catalysis, pyrolysis, cooling and forms finished fuel oil.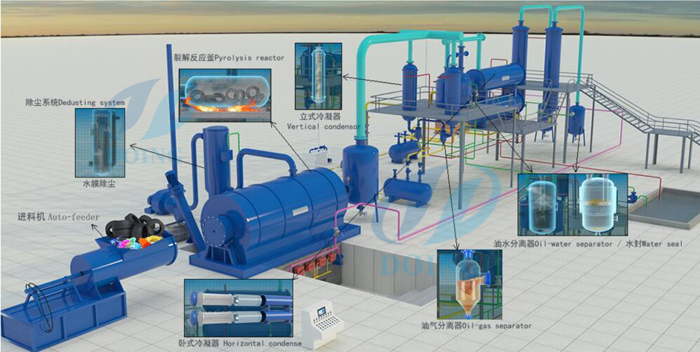 Convert plastic into oil machine working process
First of all, waste plastic needs to be broken and dried; Then pretreated waste plastic will be conveyed to the moving horizontal plastic pyrolysis reactor through feeder system, it starts to pyrolysis and oil gas will be generated when temperature up to 500 degrees. Then the oil gas will be cooling down by spray cooling system, it would be liquefied, go into the oil tank. And at the same time, some un-condensed gas comes into hot air circulation heating system by secondary fire retardant damper, it will be recycled for heating reactor as gas material. Exhaust gas will go to the strong spray de-dusting system for removing pollution, then let environmental gas go to the air. The pyrolysis slag emissions and recycled through second sealed discharging system.