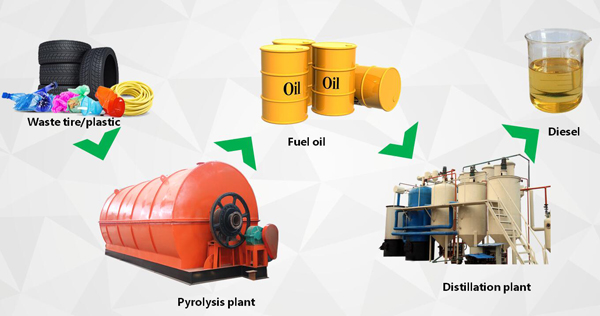 Machine to turn plastic into diesel
If we want to turn plastic into diesel ,we need to two machine ,one machine is waste plastic pyrolysis plant ,the waste plastic pyrolysis plant can pyrolysis waste plastic to fuel oil ,then the turn plastic into diesel machine can distillation waste plastic oil to diesel.

Waste plastic pyrolysis plant pyrolysis waste plastic to fuel oil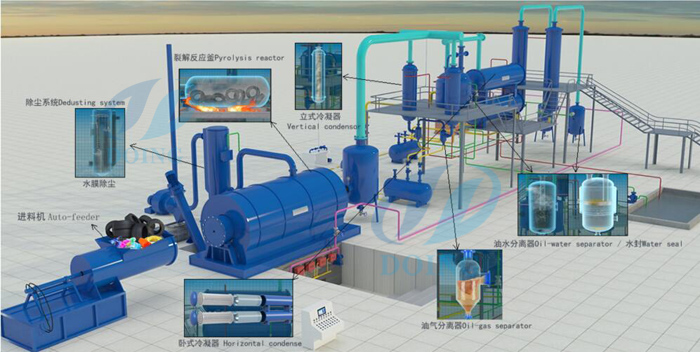 Machine to turn plastic into fuel oil
1. Process the waste plastic in the waste pyrolysis reactor, and after the high temperature pyrolysis, you can get plastic pyrolysis oil.

2. Transport the plastic pyrolysis oil into the reactor by the oil pump. Heat the reactor, then the oil will be turned into gas, which goes into the cooling system through the distillation tower.

3. The cooling system can cool down the oil gas by using cycling water, and the oil gas will be condensed into oil. After the process of pickling, alkali washing and filtering, you can get the qualified diesel oil.

4. The gas can not be condensed will be sent to heat the reactor through water seal.

5. All the smoke will go into the air after the dedusting system.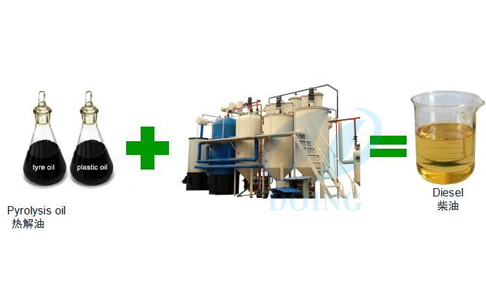 Machine to turn plastic into fuel oil
Machine to turn plastic into diesel?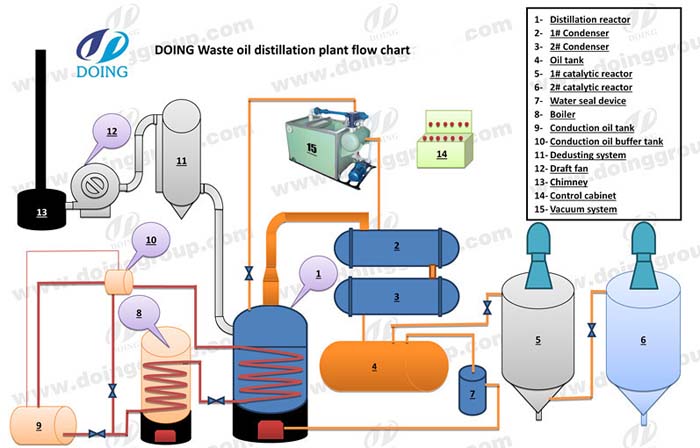 Machine to turn plastic into diesel fuel working process
1. Prepare waste oil(waste plastic oil ,waste tire oil ,used motor oil ,used engine oil )
2. Heating for distillation
3. Cooling
4. Chemical process for cleaning the distillation oil
5. Collect final diesel product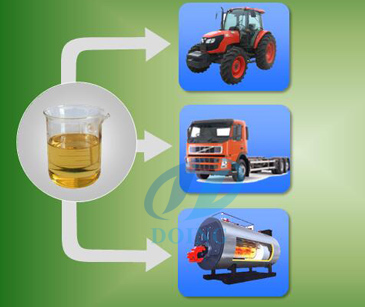 Diesel fuel application
Diesel from machine to turn plastic into diesel can be used for tractors, trucks, ships and diesel oil generators etc. below is the different waste oil with its oil rate.