1. Project investigation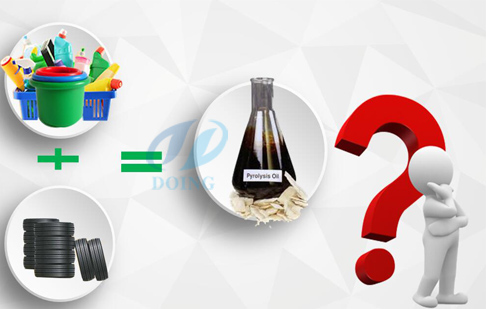 Waste tyre/plastic
A. How to collect waste tyres or plastics? Collect by yourself or directly buy from the tyre collectors?

B. How much do you need to pay for the waste tyres or plastics?

Like in China, we need to pay 200-300 dollars for one ton waste tyres, and 600-700 dollars for the plastics, which is very expensive. But in Latin America, like Mexico, for one ton tyres, it only cost about 30 dollars or free. And even in some countries, if you can dispose the waste tyres and plastics, the government will pay you.

C. How to deal with the final products? Sell them or used for yourself?

D. If you want to sell out the products to get money, how much can you sell? How about the profit?

Note: Instructions for the final products

--- Pyrolysis oil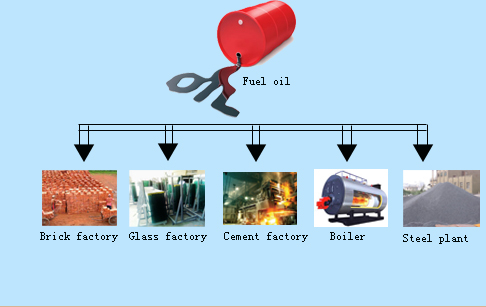 Pyrolysis oil application
This oil product is a kind of crude fuel oil, which can be used for industrial heating used in any fuel needed industrial factories, such as cement plant, steel mill, glass factory, brick factory, boiler used factory, etc.
Or can be refined to diesel, directly used in diesel burners, generators, heavy trucks, agricultural machinery, and mix with normal diesel used for light engine vehicles or machinery.

--- Carbon black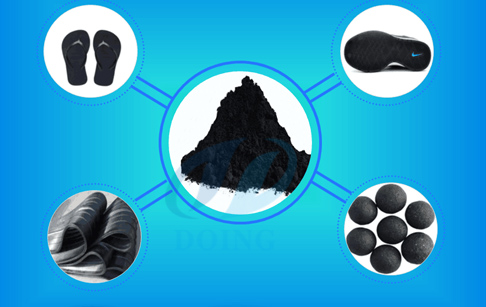 Carbon black application
Carbon black produced from this waste tyre recycling pyrolysis plant is crude powdery material, which can be directly sold to cement factory mix with cement for high strength. Or made into briquettes used for burning and heating, just like coal. Or grinded into finer powder used as additives for making paint, printing ink or rubber products.
--- Steel wire
Scrap steel wire can be directly sold to iron recycling station or steel mill for further treatment.


2. Land area and foundation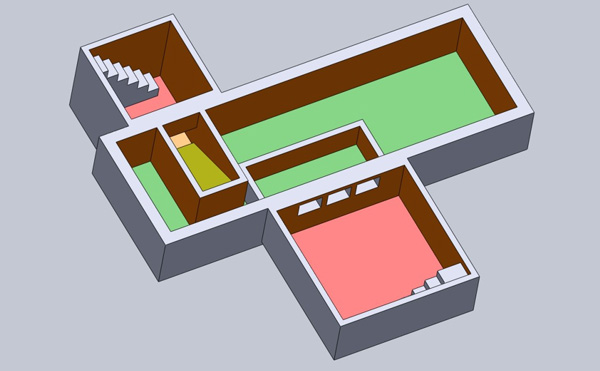 Foundation

Waste tyre recycling pyrolysis plant requires a 30m * 15m of land area; this is only for machines, customer need to prepare more land to store raw materials and oil tank. Distillation machine required land area is 10m * 15m, another 20 square meters land space install a boiler room.

Below is a pic of pyrolysis plant foundation, after delivered this plant, customer can do some preparatory work in accordance with this foundation, or waiting our engineer to do the preparatory work under his guidance.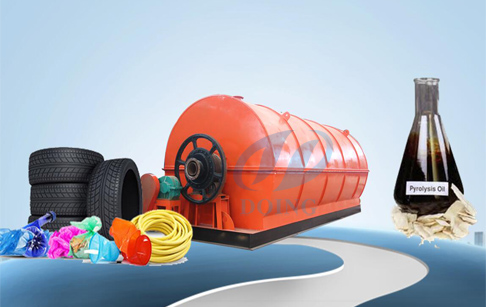 Waste tyre recycling pyrolysis plant
Since this pyrolysis plant is similar as pressure vessel, which requires high standard quality control and safety measures. When you are ready to buy waste tyre recycling pyrolysis plant , there are several important points that you need to pay more attention to:
A. Quality control
B. Safety measures
C. Environmental protection measures
D. Supplier experience
4. Machine installation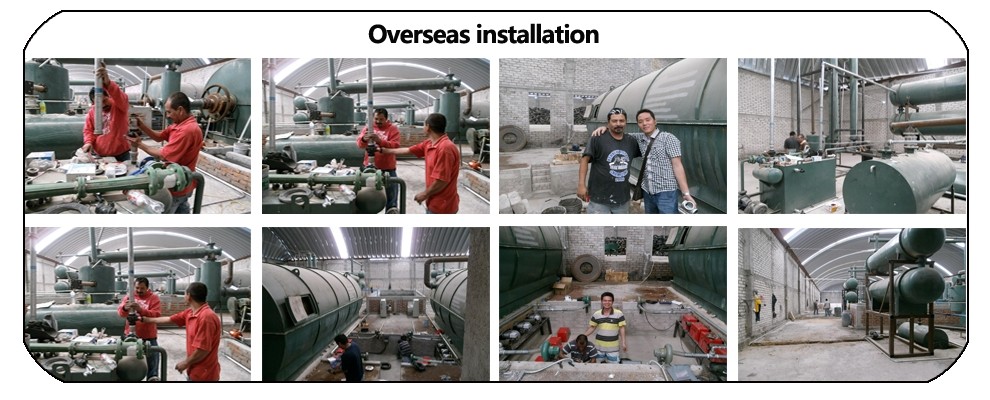 Overseas instllation
Our company will send one technician for each set of waste tyre recycling pyrolysis plant for guiding your installation, testing the machine and training your workers. The installation period will be 50 days more or less, engineer salary $60 per day. And buyer should take charge of technicians' round trip air tickets and accommodation during installation.

5. After-sale Service

Warranty of waste tyre recycling pyrolysis plant and distillation machine is one year. During the year, if not man-made causes of operation, machine failure, or damaged parts, our company will be free of maintenance and replacement parts. However, if the operation because of problems caused by human or machine parts damage, we will not in the warranty.

6. Delivery

Delivery the machine
After receiving customer's deposit, we started producing pyrolysis plant, within 30 days can be shipped. Customers will need to balance paid in full, when we show the delivery pyrolysis plant pictures to customer or the customer see the loading pyrolysis plant in our factory. At this time the pyrolysis plant can be delivery to the port, and shipped on board. We generally ship Qingdao Port.

When shipped, some customers may be concerned about the problem of freight forwarding company. Of course, customers can specify their own forwarding company, or we designated forwarding company. According to our experience, we strongly recommend using our cooperation forwarder. First, the forwarder that we cooperate with us for a long time, have a rich experience in loading our pyrolysis plant, shipment terms can be done without damage to the machine; secondly, due to we often cooperated, so they will have reasonable sea freight.

Thiswaste tyre recycling pyrolysis plant is need a 40 foot high cube container and a 40-foot Opening Flat Rack (40HQ +40 FR); while distillation machine just requires one 40-foot high cube container.