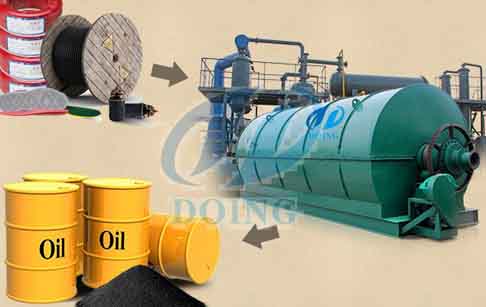 Waste rubber pyrolysis plant
We obtain rubber oil from waste rubber through waste rubber pyrolysis plant. In order to make the rubber have more extensive applications, higher prices and higher values, now we have the latest waste rubber to oil refine to diesel machinefor sale to further process the rubber oil.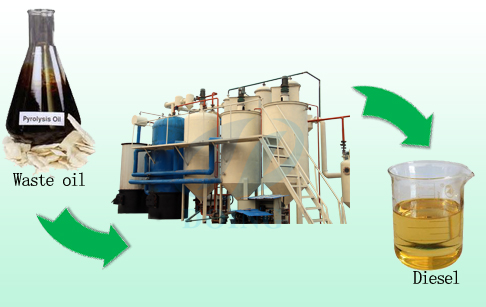 Waste rubber to oil refine to diesel machine
Waste rubber to oil refine to diesel machine adopts one advanced technology called refining or distillation, which takes advantage of high temperature and heat the plastic oil to working temperature by using fuel oil, gas, coal etc. as fuel materials. Through changing forms of the oil from liquid state to gaseous state and then from gaseous state to liquid state, the distillation technology can successfully remove the particles, colloidal matter, acid and odour from rubber oil by acid-treatment and filtration. Finally we get qualified diesel oil with clean and transparent color and qualified smell. Having high economic values, these diesel oil can be widely used in low speed engine and generators such as digging machine, road roller, loading machine and so on.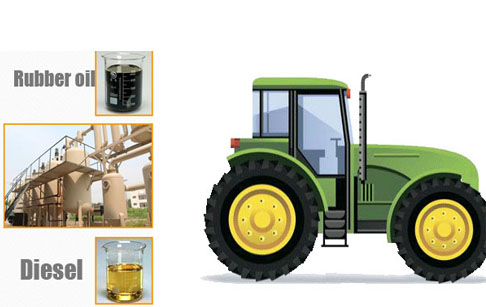 Rubber to oil refine to diesel machine
Waste rubber to oil refine to diesel machine working process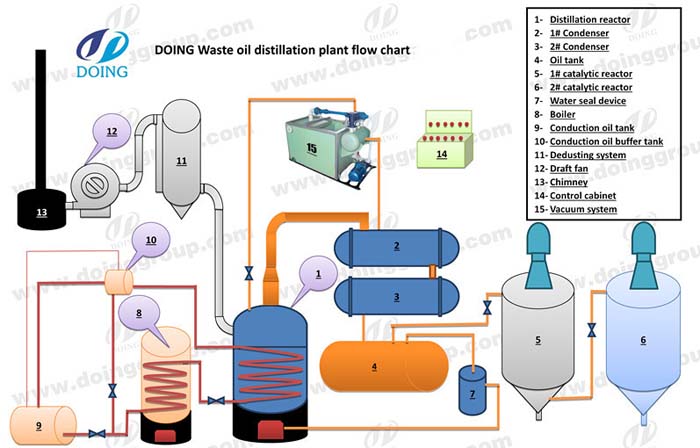 Rubber to oil refine to diesel machine working process
First of all, put the rubber oil in the waste rubber to oil refine to diesel tfor further process;

Secondly, heat the rubber oil in non-oxygen environment, which will start to boil and evaporate;

Thirdly, put those vapors through a cooling pipe and the vapors will be condensed to liquid and some of the vapors with shorter hydrocarbon lengths will remain as a gas;

Fourthly, the exit of the cooling pipe is then going through a bubbler containing water to capture the last liquid forms of fuel and leave only gas that is then burned;

Finally, this kind of oil will be piped into deep purifying system with acidity and alkaline cleaning device as well as pressure filtering system. And then, we can get qualified diesel fuel.

Rubber to oil refine to diesel machine advantage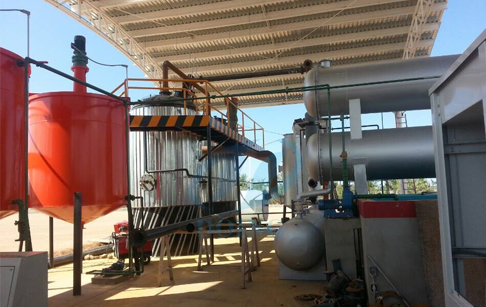 Rubber to oil refine to diesel machine
1.After 2 years' research and development, our refining technology is already mature.
2.Can refine 3 kinds of oil--waste rubber oil, plastic oil and waste motor oil.
3.The final oil can be directly used for diesel oil generator, trucks and vans, etc.
4.Indirect heating by boiler heating system can greatly increase the service life of our waste rubber waste oil refining to diesel fuel machine.
5.Three steps purifying process ensure final diesel pure and high quality
Technical parameter of waste rubber to oil refine to diesel machine

Items

Contents

Model

DY-5t, DY-10t, DY-20t, DY-50t…

Raw material

motor oil, waste tire crude oil, plastic crude oil

Structure form

Vertical (easy cleaning and maintenance)

Heating method

Indirect heating to prolong the machine service life

Operating pressure

Constant pressure

Heating material

Coal, charcoal, fuel gas, fuel oil

Average out-put oil rate

95%

Material of reactor

4 reactor with different material

Thickness of reactor

18mm

Mode of cooling

Recycled water cooling

Power in total

20 Kw

Service life

average 7 years

Land area

180㎡
Waste rubber to oil refine to diesel machine final product application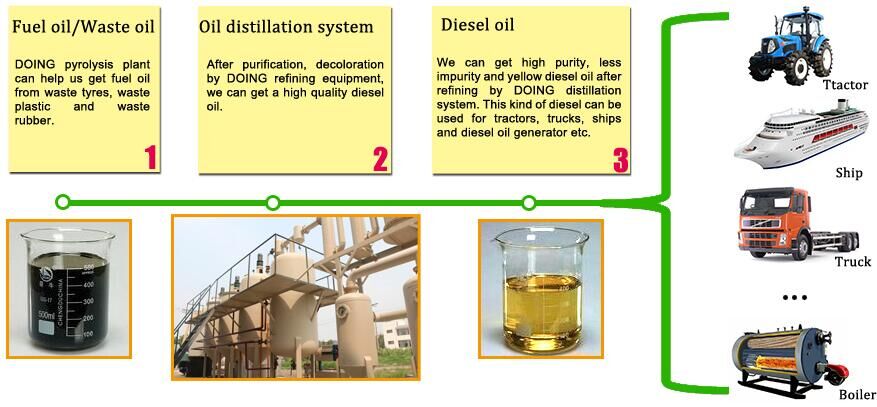 Diesel application of waste rubber to oil refine to diesel machine