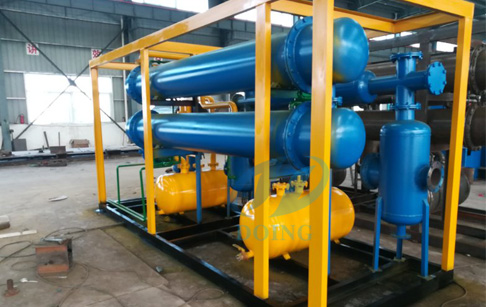 The Tunisia client adopts the frame design to save more factory land and space.
This waste tyre pyrolysis plant could process 1 ton waste plastic or tyre per day. We also manufacture other capacity like 3tpd, 6tpd, 8tpd, 10tpd, 12tpd. And if the clients want some more bigger one like 20tpd, 50tpd, 100tpd, we could also provide the continuous waste tyre pyrolysis plant.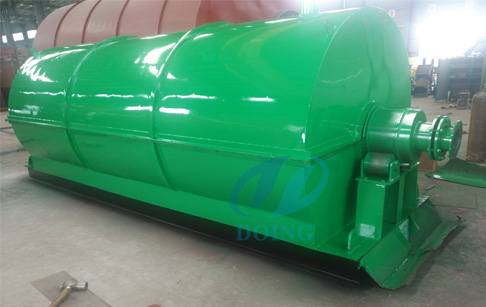 Waste tyre pyrolysis plant
After pyrolyzing the waste tyres, we have to cool down the oil gas. We choose the calculating water system and the industrial standard heat exchanger. It includes the vertical condenser, the horizontal condensers, the condenser towers to make sure a full cooling and a high oil yield.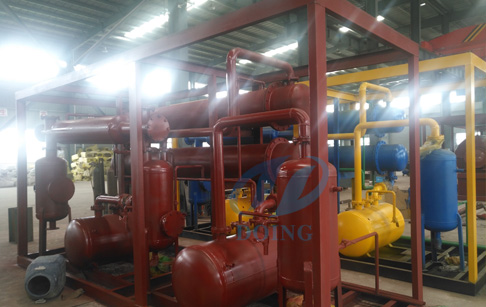 Waste tyre pyrolysis plant

frame
Now the client has installed the waste tyre pyrolysis plant successfully with the help of our engineer, and the tyre pyrolysis plant operates steadily.