In April 2020, the installation of 8 sets 12T waste tyre pyrolysis machine ordered by Shanxi, China customer from DOING company was completed successfully. This project can be said to be a large scale. It took more than three months to finally complete the installation, and under the guidance of DOING engineers smoothly conducted debugging. The following is the tyre pyrolysis oil obtained during debugging.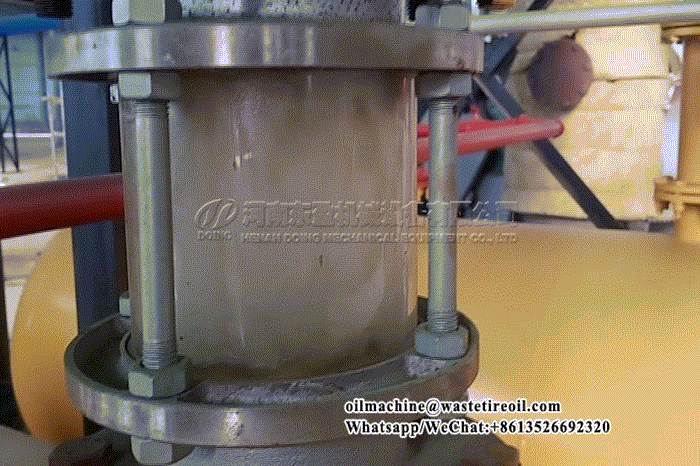 Tyre pyrolysis oil from waste tyre pyrolysis machine in Shanxi, China
Shanxi customer was also skeptical when they first contacted DOING. After two inspections, his attitudes changed.
In the process of two inspections, Shanxi customer compared the waste tyre pyrolysis machine of DOING company with the equipment of several manufacturers, and finally found that DOING waste tyre pyrolysis machine is more outstanding in the environmental protection, operation effect and oil yield of waste tyre pyrolysis machine. More importantly, Shanxi customer feel the sincerity and sureness of DOING company in the process of communicating with DOING project manager. Therefore, he resolutely decided to cooperate with DOING company, and then began to discuss the details of the contract for ordering equipment, and successfully signed the order contract for 8 sets waste tyre pyrolysis machine on July 1, 2019.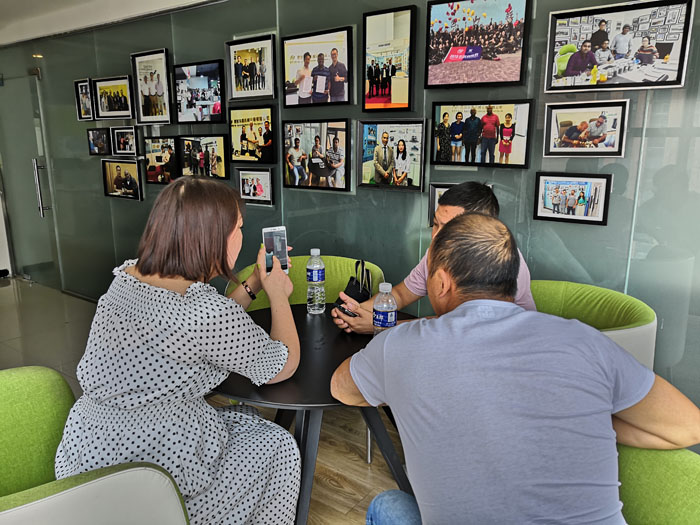 Shanxi customer in DOING company
Shanxi customer attached great importance to environmental protection, so he ordered DOING company high standard environmental protection treatment configuration, including exhaust gas purification device: tail gas cleaning and deodorization system, smoke cleaning system: desulfurization & purification tower; carbon black slag discharge device: wind conveying system, etc. Through the comprehensive effect of these configurations, the waste tyre pyrolysis machine will have a good environmental protection performance in air, water and other aspects in the whole process of waste tyre treatment. Customer can be assured of production.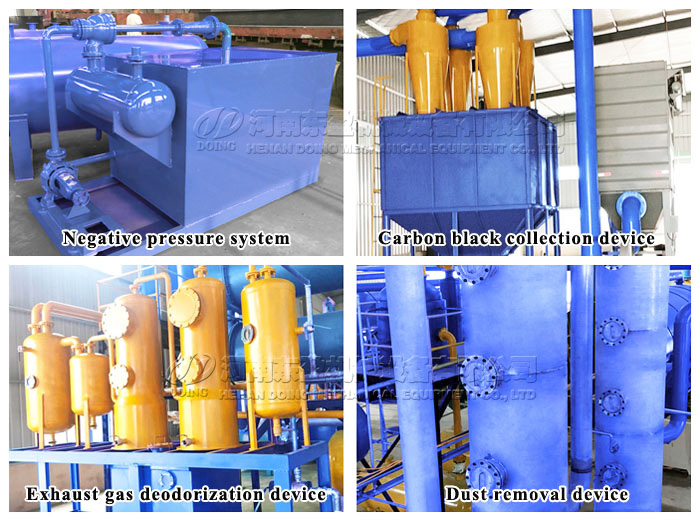 High configurations of DOING waste tyre pyrolysis machine
After the waste tyre pyrolysis machine was successfully transported to Shanxi, China, DOING engineer went to guide the installation, which lasted more than three months and finally completed the installation of 8 sets12T waste tyre pyrolysis machine. The after-sales service provided by DOING company includes not only installation, but also debugging of the equipment and training of the customer's workers until they can operate by themselves.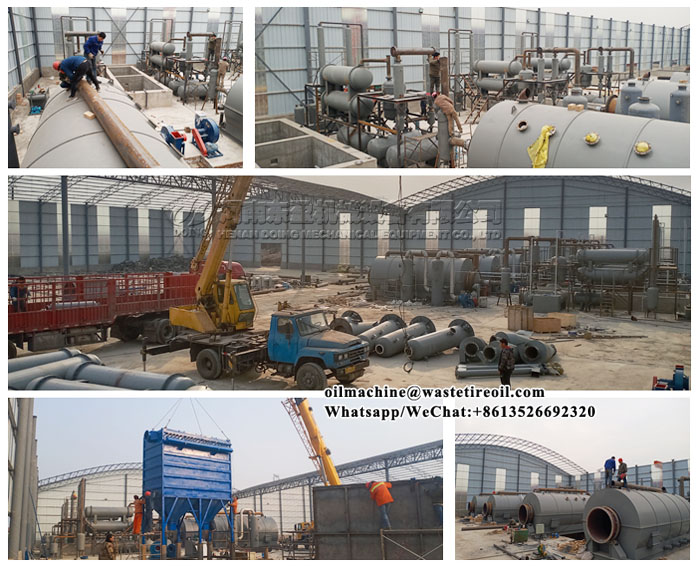 8 sets 12T waste tyre pyrolysis machine installation site
Now all 8 sets waste tyre pyrolysis machine have been put into production. Before our engineer returned to DOING company, the Shanxi customer expressed his gratitude and was glad that he chose DOING company to carry out the tyre pyrolysis project smoothly. Finally, he wished our company a better development.