On July 26, 2019, Henan DOING Company successfully installed two sets of 10T/day waste tire pyrolysis machine in Inner Mongolia, China. This customer is engaged in refining waste engine oil to diesel business. Seeing that tire oil has a broad prospects and higher economic benefits, he decided to set up his own waste tire pyrolysis machine project to produce tire oil.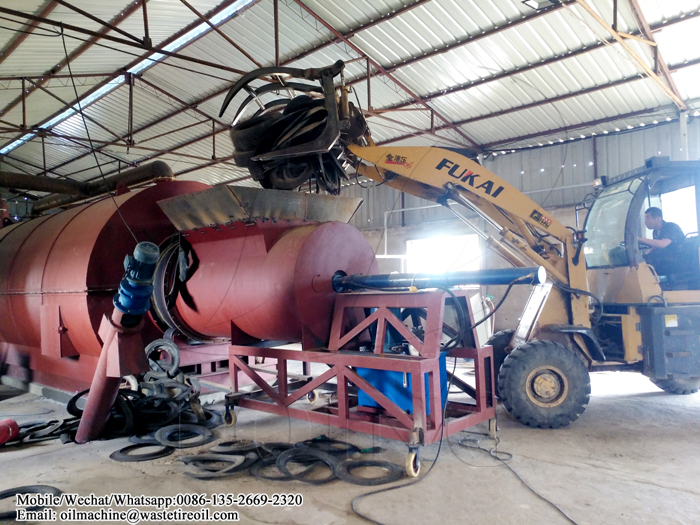 Feeding waste tire into waste tire pyrolysis machine
At the end of March 2019, the customer ordered two complete sets of waste tire pyrolysis machine in our company, the decision to cooperate with us was made after the customer has personally inspected our company and saw our waste tire pyrolysis machine in DOING factory in Jiaozuo, China. According to the contract, we need to complete the machine design, manufacturer and delivery in 30days. In addition, knowing that our engineer have nearly 10 years of experience in waste tire pyrolysis machine and project installation, the customer require our engineer to give a professional plant planning drawing.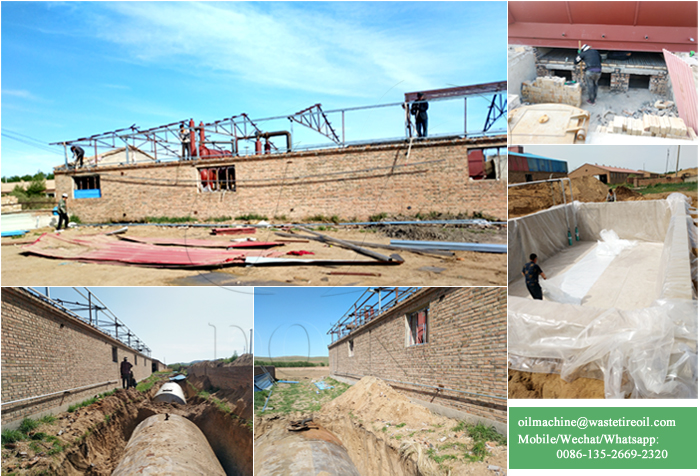 The workers is building the foundation according to the our engineer's layout drawing
In April 2019, DOING factory successfully produced the complete sets of equipment for waste tire pyrolysis machine. our managers regularly supervised the equipment manufacturing process to ensure that all equipment meets the requirements of customers. Then, the customer came to our factory to test the machine. After the equipment has no problem, DOING workers sent the whole equipment to the customer's factory.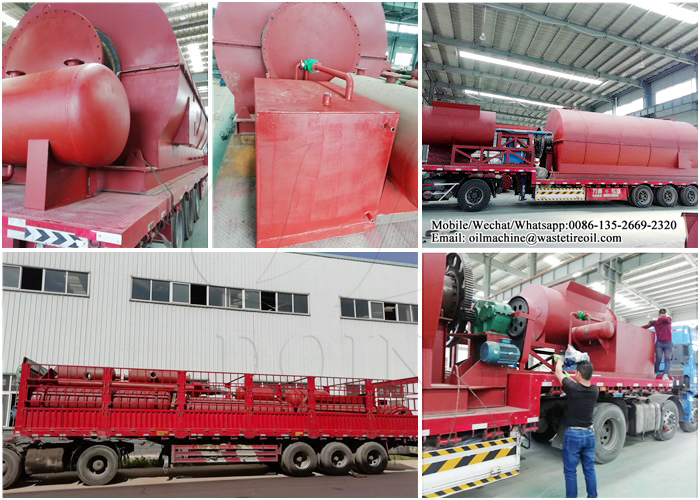 Two sets of 10T/day waste tire pyrolysis machine delivered to Inner Mongolia
Now the waste tire pyrolysis machine was officially put into operation! This waste tire pyrolysis machine can process 20tons of waste tires per day and produces 9tons of tire oil, 7tons of carbon black and 15tons of steel wire.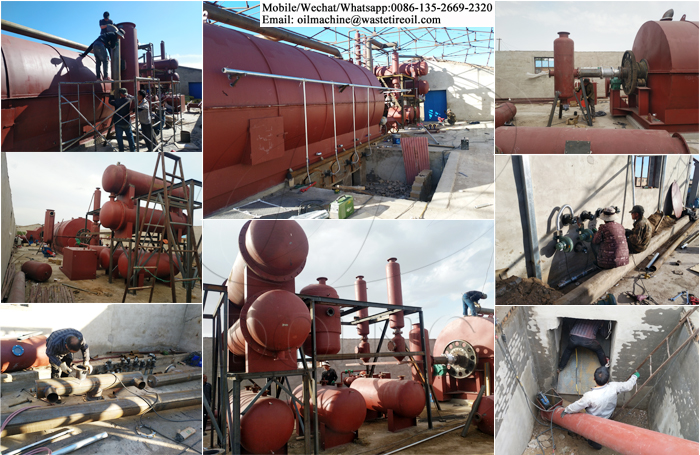 Waste tire pyrolysis machine project is being installed in Inner Mongolia
This customer is still in touch with us right now and he is satisfied with our equipment and services. He told us that his profit from selling tire oil is dozens of times that of selling waste tires directly. If you also want to engage in waste tire pyrolysis business, please contact us, our manager can give you best solution.