Features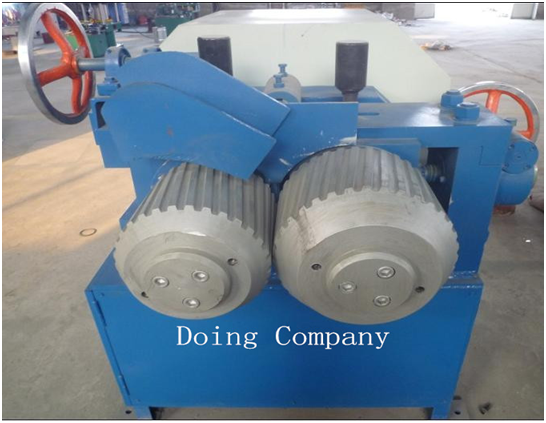 Tire steel wire separator in the workshop
Tire steel wire separator is the ideal material that steel in the ring of the waste tire to make sand blasting, for steel has good elasticity and high hardness. As the tire ring steel wire and rubber is different to separate, the previous separation main use burn, speed of original processing method is slow, resulting steel wire annealing, loss of good elasticity, high hardness, the values of using declined sharply, also suffer great pollution to the environment, and the waste of burning rubber cannot be reused. Tire steel wire separator through a double grooved roll extrusion, and two groove roller different speed ratio make ring inner steel wire separated, it can keep the physical properties of the steel, rubber also can reused to avoid the environmental pollution. It's best and professional equipment to deal with the month ring of waste steel tire.

Technical Data

Tire steel wire separator
Technical parameter of tire steel wire separator
model

Size
(mm)

Weight
(kg)

Capacity
(kg/h)

Power
(kw)

Input size(mm)

DYDS-1

1330*1080*1330

1200

1000

11

750-1200
Application


tire steel wire separator


The machine is used to separate the whole steel circles of bead wire from the rubber outside.


Tire steel wire separator
Working principles of tire

steel wire separator
Putting the bead wire into the clearance of the two rollers, feeding it from the bottom, the whole steels and rubber outside can be separated by the two rollers working in different direction.

Flow chart of tire steel wire separator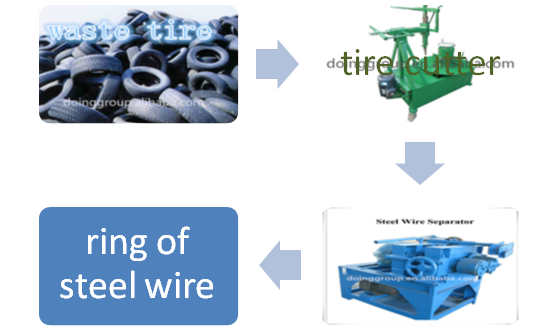 Flow chart of tire steel wire separator