Features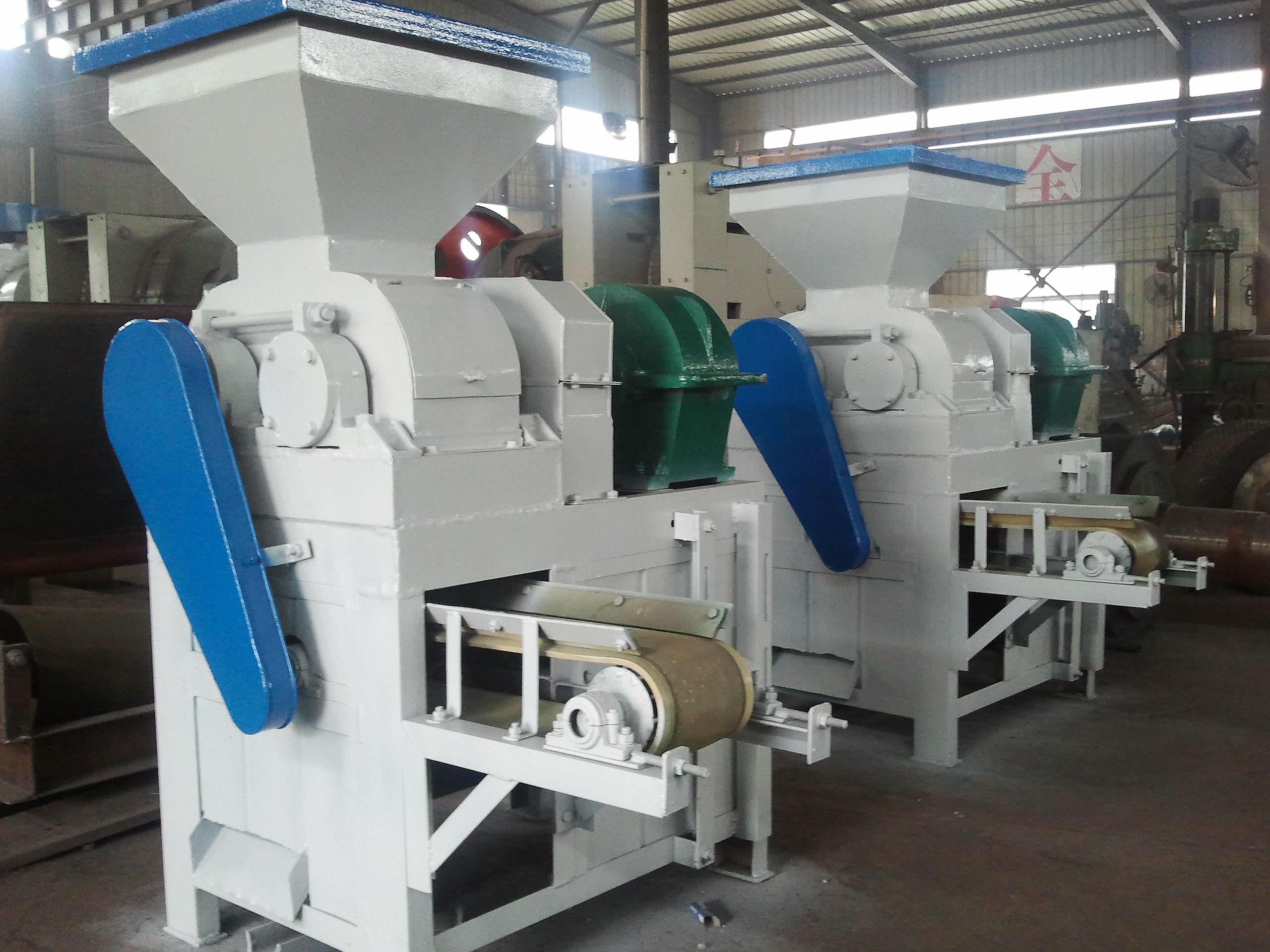 Briquette machine can be used to press coal powder, iron powder, coke, mineral powder, iron ore fines, metal dust, mill scale, iron oxide skin, carbon powder, slag, gypsum, tailings, sludge, kaolin clay, activated carbon, Coke breeze and other powder and waste material .The briquette machine is widely used in refractory, power plants, metallurgy, chemicals, energy, transportation, heating, etc. industries. The final products have features of environmental friendly, easy to transport, improving the waste recycling, and good economic and social benefits.
Technical Data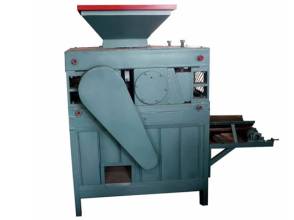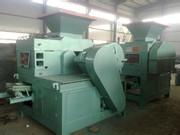 Working Principle of briquette machine
This series of briquette machine will pass the power on to the two pressure roller through the reducer. The two sides and roll rotation, in both the rotating roll, Natural materials to enter the ball roll mode, with the roll rotation, material pressure on a small become larger, When the material to the two rollers rotating line contact point, the pressure of materials has reached the peak. Tremendous pressure in the role of line, the materials become a finished product from the powder ball.
Technical parameters of briquette machine:
| | |
| --- | --- |
| Model | ZQ400 |
| Speed ratio | 1:31.5 |
| Roller size | 430mm |
| Width | 250mm |
| Roller leather materials | 65mn quenching process |
| Surface hardness | 56-58 |
| Spindle speed | 15-17RPM |
| Power | 11kw |
| Capacity | 3-5tons |
| Dimension | 2460*1530*2030mm |
Application
Suitable raw materials: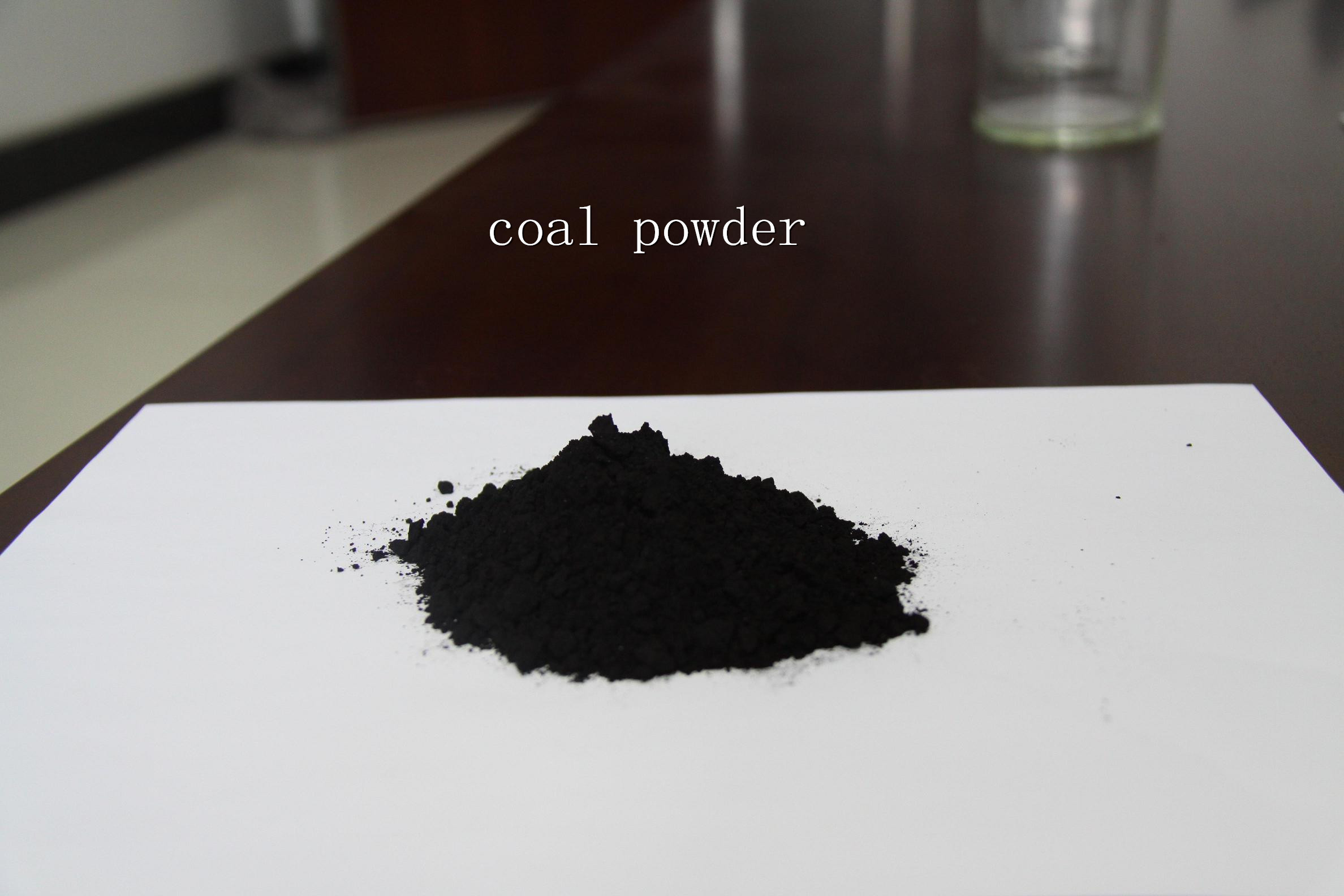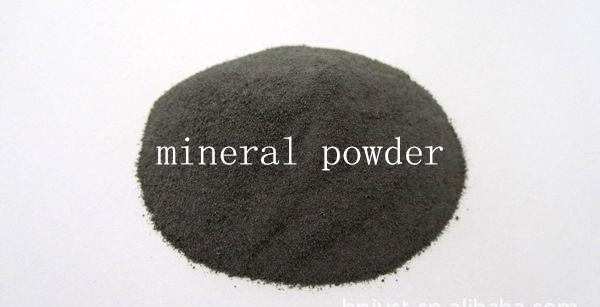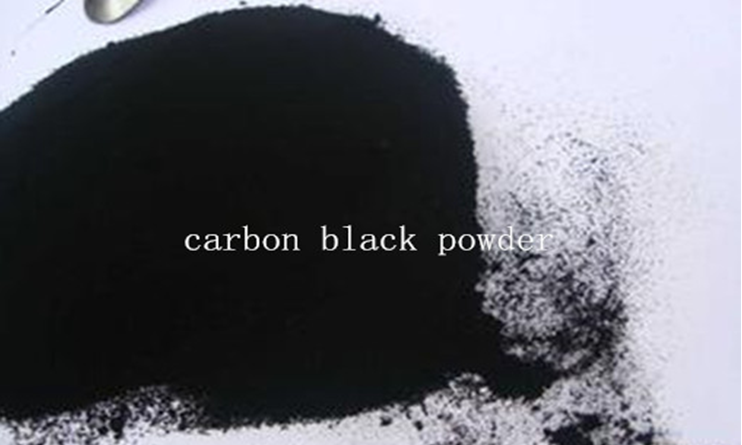 Flow chart of briquette machine: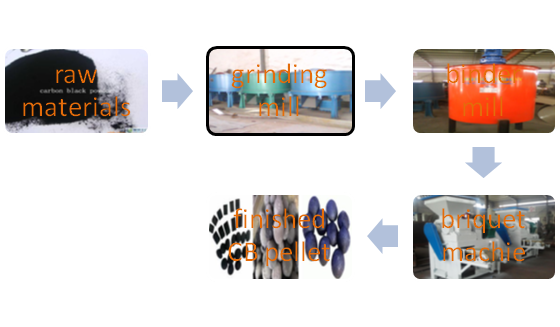 Application for Briquette Machine:
1) Crusher is used for crushing raw material into smaller size (0-5mm)
2) Mixer is usde for mixing raw material and binder evenly
3) Briquetting machine is used for making coal briquettes
4) Dryer is used to dry coal briquettes
Final products:

Features of coal briquette
1).High briquette ratio
2).Durable & good performance
3).Easy to maintenance
4).High briquette pressure