Every order signed is a forward. It is not only forward for sales himself but also for company to taking a forward step to the order signed countries.

At the beginning of 2014, Our Guatemala deposit of waste tire pyrolysis plant arrived our account on schedule. Guatemala customer, engaged in machinery industry over 40 years, very professional and familiar with waste tire pyrolysis plant. After have compare and analysis with other manufacturers. Finally he chose DOING Company waste tire pyrolysis plant.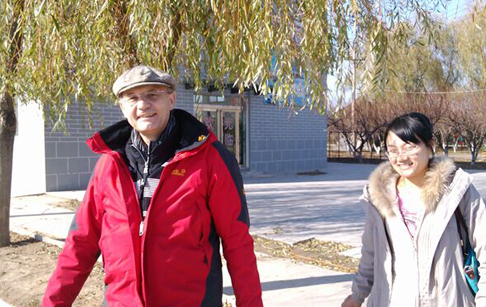 Guatemala customer visit waste tire pyrolysis plant in our factory
What is sale? The most top sale is to find the most suitable buyers for their products. Waste tire pyrolysis plant has a large market in International which is an emerging industry in the world. If your place has a plenty of waste tires, waste plastics, waste rubbers, pls feel free to contact us, we will give you an unlimited surprises.
As a leader of renewable energy industry, DOING will be taken renewable energy industry to a new level. Seek to solve the global renewable energy issues. We firmly believe that Doing is better than Thinking; we have been always working hard based on a combination of theory and practice. We are Doing.