On March 22, our DY-12 tyre pyrolysis machine was successfully delivered to the UK. Below is a picture of the equipment delivery.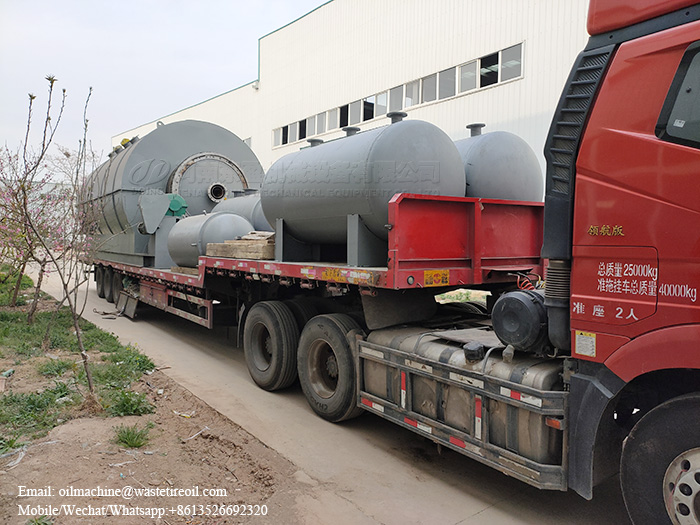 12TPD waste tyre pyrolysis machine delivered to UK from DOING
In fact, our tyre pyrolysis machine is popular in Europe because of many advantageous features, for example, the reasonable pyrolysis machine price, superior quality, etc. Moreover, our waste tyre pyrolysis machine is eco-friendly to the environment to meet the European emission standards. That is to say, customers can get support from the government and the public in many countries in Europe. So you will get great profits. Welcome to contact us for more details!