Waste tires pyrolysis to fuel oil can be as fuel of renewable energy sources, apply to energy intensive industries.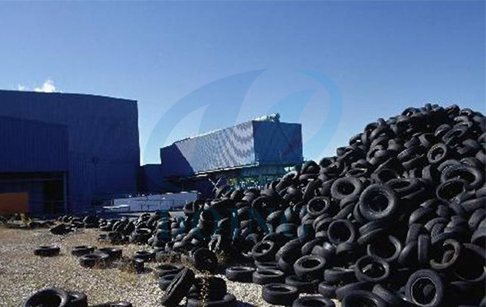 T
he Role of Waste Tires
Waste tires can be replacing used to cement factory, power plant factory, paper factory etc. energy intensive industries. According to the U.S. Environmental Protection Agency: Generated same energy and Fuel oil when burning waste tires. 25-50% more than coal and 100-200% more than wood. Tires have been used as a coal and wood to heating

In the recent years, more and more heating factories are using waste tires, not only because of their high energy content, but also because they are cheaper than coal, cleaner emissions, and low moisture content.

EPA prefers to turn waste tires pyrolysis to fuel oil (energy), rather than landfill and burning. Due to the risk of fire and health reasons, stacked tires is not good (rats, mosquitoes and other disease-causing organisms can multiply rapidly in the accumulation of tires).
Tire Pyrolysis to Fuel oil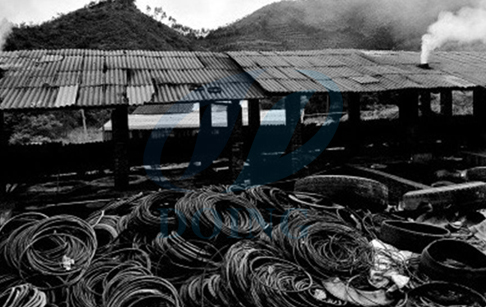 waste tires are waiting to pyrolysis
Waste tire pyrolysis to fuel oil. Usually, people cut the waste tires to strip or block. During the cutting process of waste tires, not only can shrink them, but also can remove fabric and wire by powerful magnet. As the tire pyrolysis oil demand these processes, it is better to save the cost of the tire to put the whole tires into the machine, but not all of the pyrolysis machines satisfied the whole tires.
Fuel oil from waste tire can be used in below industries: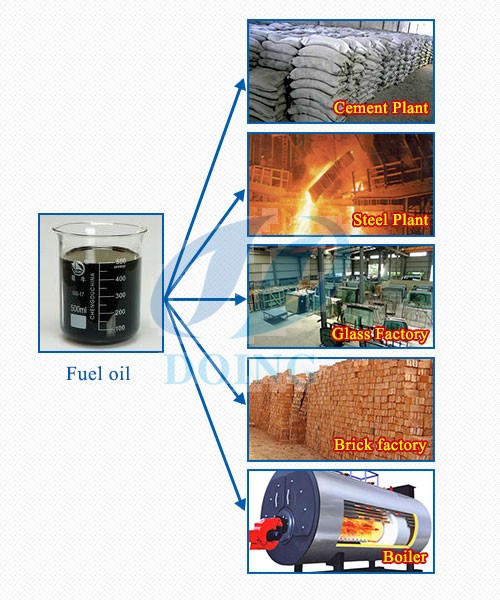 A. Power plant factory
B. Glass factory
C. Cement factory
D. Ceramic factory
E. Boiler factory
F .Central heating factory
Henan Doing Mechanical Equipment Co., Ltd. is a modern factory specialized in the production of waste tires/plastic/rubber pyrolysis to fuel oil machine with adopts international advanced management; focus on the introducing of technology and combination of independent development; product quality continuously to a higher level forward.