With the development of the social economics. The energy is becoming more and more important. Our life, our industry all depend on the energy. Now the energy we use are mainly petro products and coal in developing countries. The limited energy is a serious problem that we have to face. After all one day we will use up the energy. Now we find a efficient way to produce energy and at the same time dispose of waste tyre.
Have you ever heard of Pyrolysis plant? In a Pyrolysis plant, thermal decomposition of tyre take place at very high temperature ranging from 300 to 950 degree Celsius in oxygen-free atmospheres. The end products produced in waste tyre pyrolysis plant are tyre oil, carbon black and steel wire. The pyrolysis plant can not only deal with the problem of pollution but also relieve the pressure of the energy of in the world.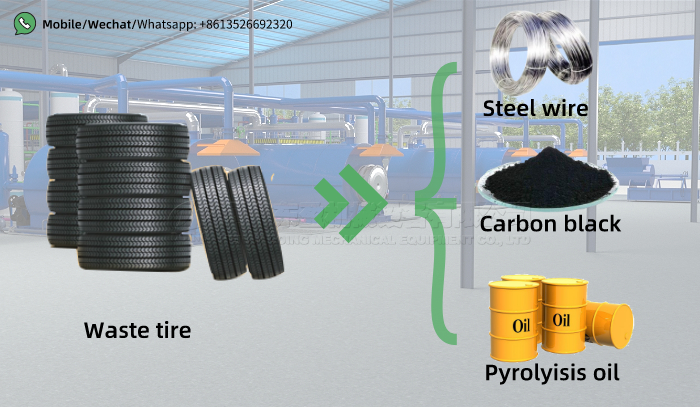 Three products can be got from waste tyre pyrolysis plant
Before starting a tyre recycling pyrolysis plant, some matters should be noticed.
1. Find suppliers of waste tyres
The first step is the procurement of raw materials for processing. You will have to keep your suppliers to start your business. Choose the right supplier who can provide used tyres at a very reasonable price. Before fixing the supplier, make sure the supplier supports you in delivering the raw materials. This is a very important factor to take into consideration as transport facilities for such huge items will increase your costs of production. After clearly analysing all this, make orders for your raw materials.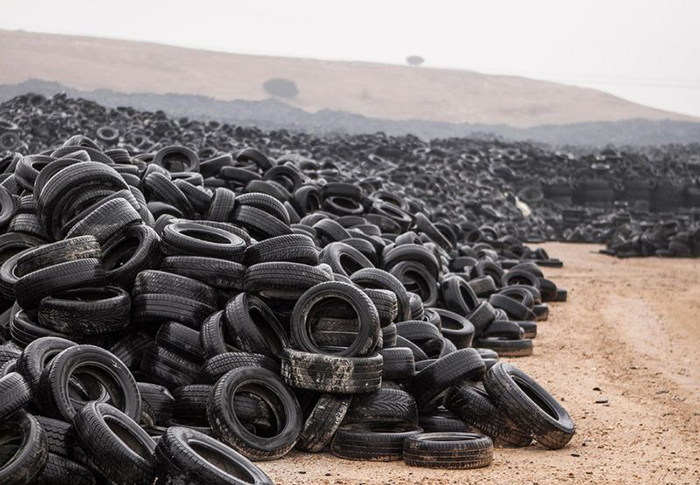 Waste tyre needed for tyre recycling pyrolysis plant
2. Selection of land
To open a tyre recycling pyrolysis plant project, you should have the land in hand. Land should be in such a way that it is near to the market as well as your raw material suppliers. A proper layout will also be an added advantage to finish your processing stage in the stipulated time. Maximum utilisation of space is very important as your profits are determined by calculating your income per square foot. Remember, the land should be capable of fitting production, finance, warehouse, and packaging department. There is no set standard measure for land size required for tyre recycling pyrolysis plant. Our professional engineers can provide the factory layout drawing according to your landscape.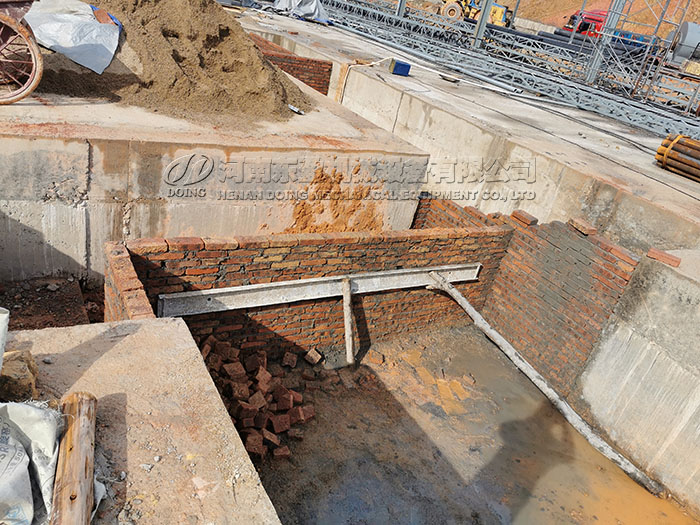 The foundation of the factory is being built according to our layout drawing
3. Equipment
The equipment is the core factor that affecting the profit of tyre recycling pyrolysis plant business so choose a reliable tyre recycling pyrolysis plant supplier when the above business plan is finished. In the world now the technology is developing fast, We Henan Doing Mechanical Equipment Co., Ltd is a lead manufacturer and supplier of pyrolysis plant. We dedicated in manufacturing the waste tyre pyrolysis plant for many years and welcome your visit freely.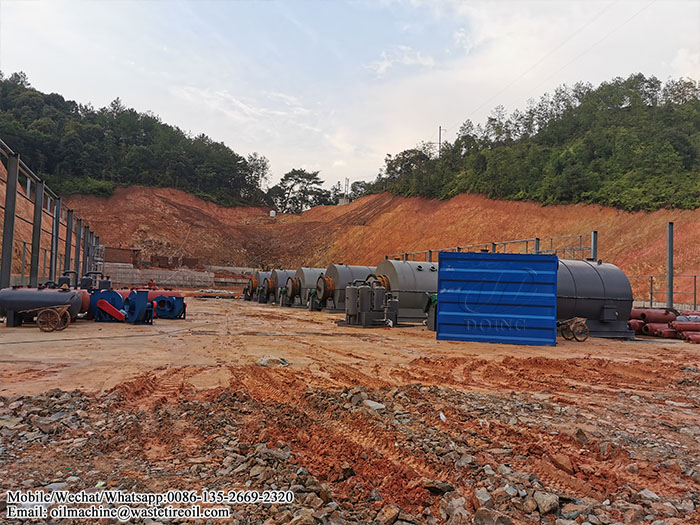 Tyre recycling pyrolysis plant to be installed in customer's factory
4. Investment
Investment decisions can be made after taking into consideration the operating costs and future expenses. Also, the maintenance of machines and the plant should be taken care of. Thus, the investment should be a little more than what is spent or what is actually required. Proper planning and cost control methods can be adopted to work on reducing the investment.
Henan DOING has helped many customers from more than 60 countries for doing waste tyre recycling pyrolysis business, if you want to do tyre pyrolysis business, welcome contact us.