Features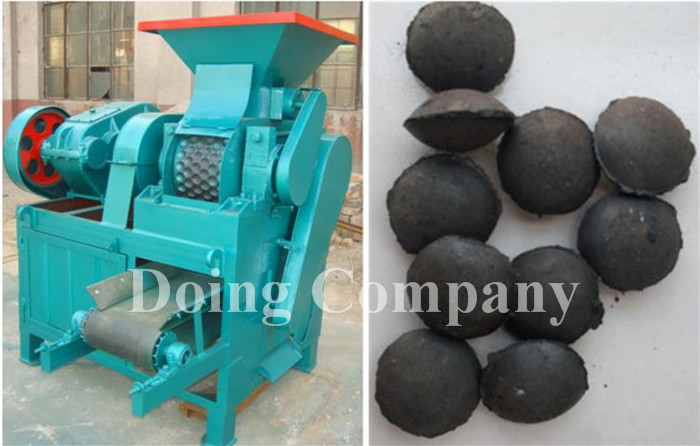 charcoal maker is mainly used for briquetting some powdery material which is difficult to molading. It has characteristics of big molding pressure, adjustable engine revolution and spiral feeding device. charcoal maker, also named carbon black ball press machine, charcoal maker molding machine, charcoal maker twinroller machine, etc. Our charcoal maker adopt advanced technology with reliable quality.And this charcoal maker machine can be used for process many different kinds of raw materials, such as coal powder, charcoal powder, metal powder, mineral powder, lime powder, etc.
Technical Data
Technical parameters of charcoal maker
| | |
| --- | --- |
| Model | ZQ400 |
| Speed ratio | 1:31.5 |
| Roller size | 430mm |
| Width | 250mm |
| Roller leather materials | 65mn quenching process |
| Surface hardness | 56-58 |
| Spindle speed | 15-17RPM |
| Power | 11kw |
| Capacity | 3-5tons |
| Dimension | 2460*1530*2030mm |
Application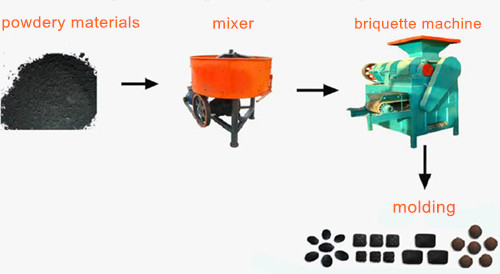 Charcoal maker can be used to press coal powder, iron powder, coke, mineral powder, iron ore fines, metal dust, mill scale, iron oxide skin, carbon powder, slag, gypsum, tailings, sludge, kaolin clay, activated carbon, Coke breeze and other powder and waste material .The briquette machine is widely used in refractory, power plants, metallurgy, chemicals, energy, transportation, heating, etc. industries. The final products have features of environmental friendly, easy to transport, improving the waste recycling, and good economic and social benefits.