The waste tire to oil recycling plant in Africa is very popular, because it is good for the local market, with high and efficient profit returns, and the ability to solve the problem of waste tire in Africa.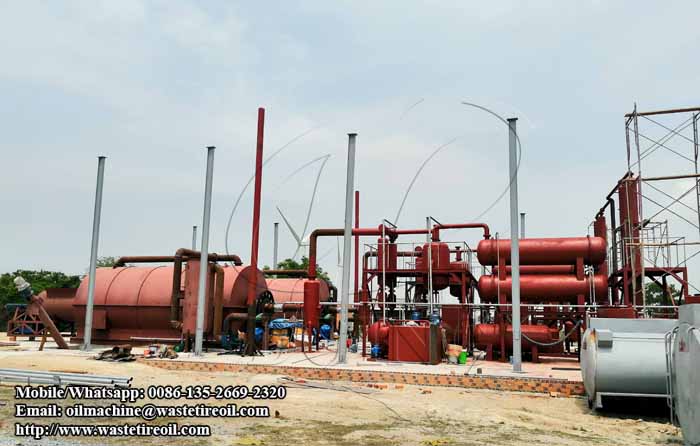 Waste tire to oil recycling plant project installed in Africa
The waste tire recycling plant can treat a large number of waste tires in a centralized manner As we all know, Africa is sparsely populated, the use of cars is very high, and the road conditions in many parts of Africa are very bad, so the service life of cars or truck tires is relatively short. A large number of replaced tires were randomly stacked on the side of the road, creating black pollution.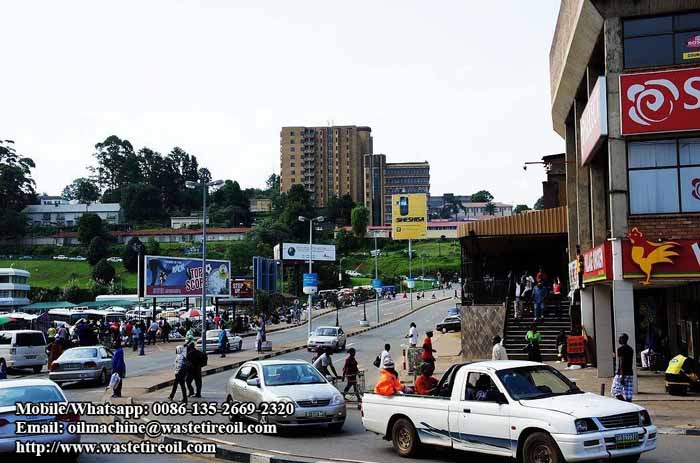 Heavy traffic on African roads
So many local people have seen this phenomenon and want to use waste tire to oil recycling plant to convert waste tyre to oil, steel wire and carbon black that can be reused in Africa.
They can easily collect a large amount of waste tires from local market, and the price is low, even some waste tires no need any cost. The recovered waste tires are processed by waste tire recycling to oil plant to obtain fuel oil. Fuel oil can be sold at high prices to local cement plants, steel plants, brick factories, generator factories, etc. In this way, they can get high profits from the project.[ Market and profit analysis of waste tyre to oil plant project]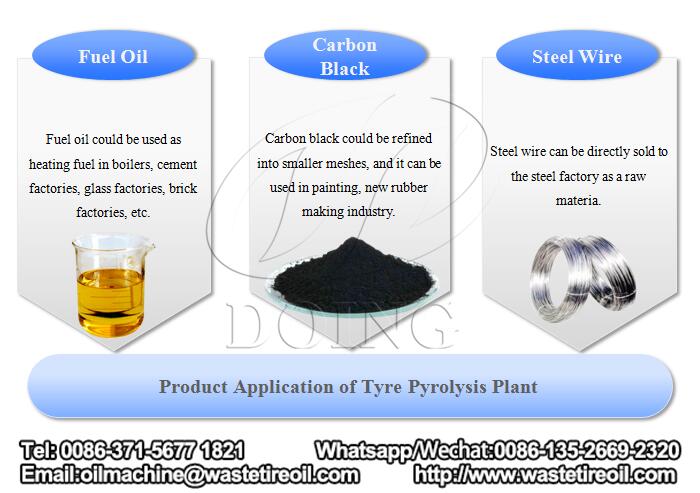 Products application of waste tire to oil recycling plant
On the other hand, as Africa develops more and more rapidly, people's awareness of waste disposal and environmental protection is becoming stronger and stronger. As the waste tire to oil recycling plant can solve the problem that waste tires are difficult to degrade, occupy land, and easy to cause fires, so it is getting more and more pupular in Africa.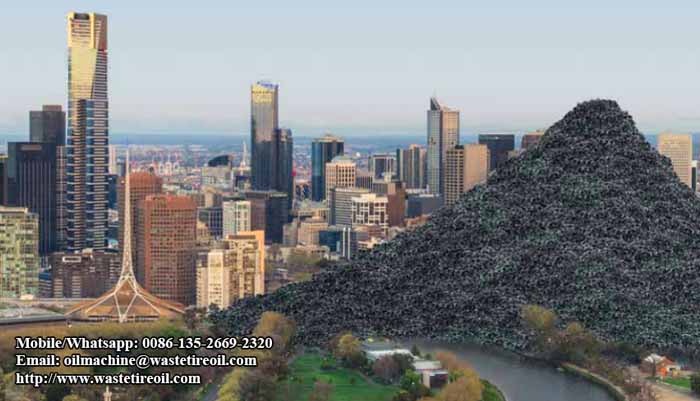 Piles of waste tyres in Africa
If you also want to do something to solve the waste tire pollution and get high profit in Africa, welcome consult us about this project.