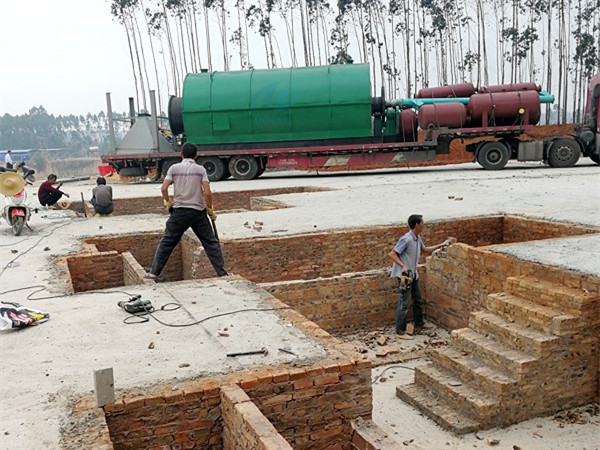 Workers laying the foundation for used tyre pyrolysis plants
Recently, 3 sets 10T/D used tyre pyrolysis plants were successfully installed in Guangdong, China.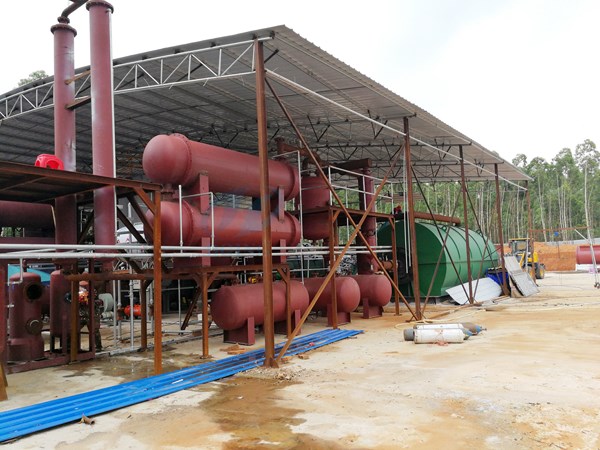 Successful installation of 3 sets used tyre pyrolysis plants
The customer learned about DOING pyrolysis plant from the Internet. He visited many pyrolysis plant manufacturers before made a decision to buy the used tyre pyrolysis plant from us DOING. Our boss Mr. Yan is a young man of decision, which makes us DOING more efficient than other companies, and the customer was deeply convinced after a period of contact. He signed a contract of 3 sets 10T/D used tyre pyrolysis plants and directly paid RMB20,000 as deposit the same day.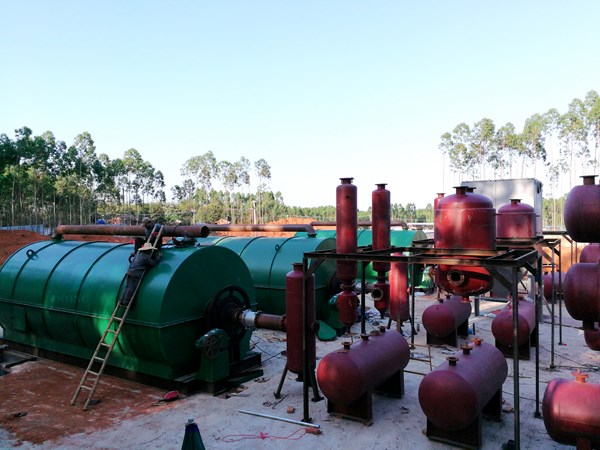 3 sets used tyre pyrolysis plants installation site
After the 3 sets used tyre pyrolysis plants arrived at Guangdong, we sent two engineers to guide the equipments installation. Within one month, all the three used tyre pyrolysis plants in Guangdong were successfully installed and put into normal operation. The customer has a high opinion of our engineer, master Zhu, and highly approves his installation technology.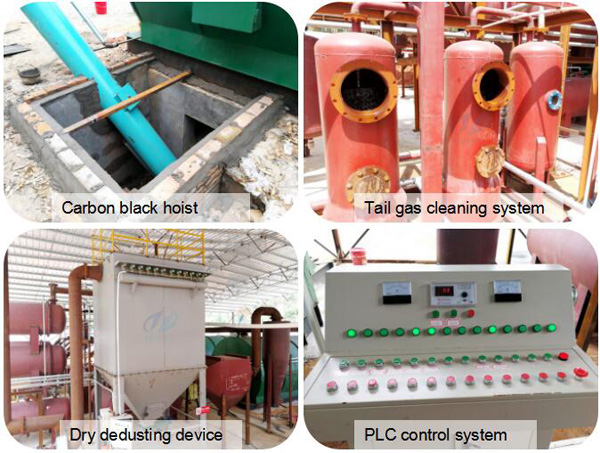 Parts of used tyre pyrolysis plants installed
What the customer bought from us include 3 sets used tyre pyrolysis plants, carbon black discharge device, tail gas cleaning system, dry dedusting device and other environmental protection equipments. So there is no worry about the environmental pollution. It not only solves the pollution caused by waste tire accumulation or burning, but also can turn waste into treasures without black smoke or bad smell emission.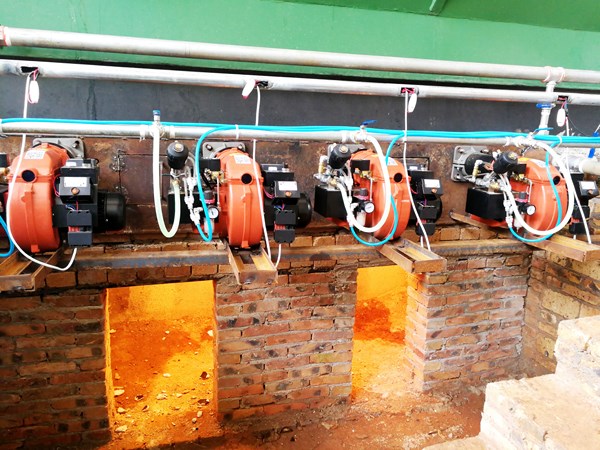 Heavy oil burner used to heat the pyrolysis reactor
The used tyre pyrolysis plants are heated by heavy oil burner and can turn waste tyres into pyrolysis oil, carbon black and steel wire. 3 sets 10T/D used tyre pyrolysis plant can process 30 tons of waste tyres a day, and nearly 900 tons of waste tires a month. He can get a good return on the market from the products. There are many factories using pyrolysis oil as fuel nearby, so the customer can sell the tyre pyrolysis oil produced to them directly. The tyre pyrolysis oil can be sold directly to the factories nearby.