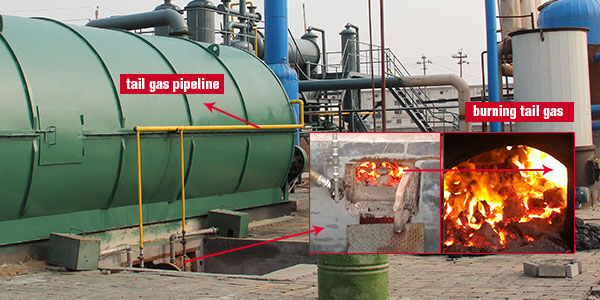 Tail gas in the pyrolysis process can be reused.
Yes, the waste gas could be recycled as the fuel of pyrolysis plant. There exists a tube, we called tail gas pipeline that joint the pyrolysis plant and by the tail gas pipeline, the gas can be delivered into the reator, which can be burned as the fuel. This kind of design not only save the fuel but also avoid polluting the environment.
Doing waste tyre pyrolysis plant method is a technique which heats tyres in a sealed reactor. In the reactor the tyre is softened after which the tyre continuously into oil by cooling system. The waste tyre pyrolysis plant can conversion waste tyre to pyrolysis oil ,carbon black ,steel wire and tail gas.