Henan Doing Company will go to Mumbai for IFAT India on 16-18 October 2019. It is India's Leading Trade Fair for Water, Sewage, Solid Waste and Recycling!Henan Doing Company is very honor to attend and hopes we can meet there.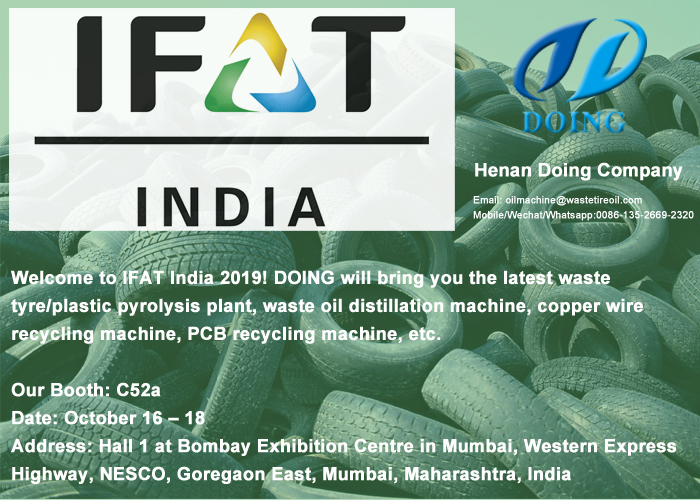 Henan Doing Company will attend IFAT India 2019
This expo brings together both upstream and downstream tyre pyrolysis companies from different to show the latest innovations and solutions. Henan Doing Company is one of waste tyre pyrolysis plant manufacturer in China, and has devoted into researching waste tyre oil extraction and refining since it is established. So Henan Doing Company will provide you the latest waste tyre oil extraction machine, and tyre oil distillation plant.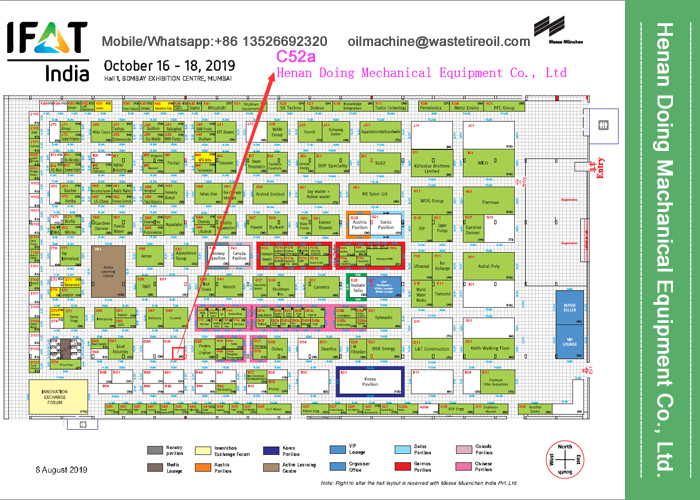 The pavilion layout of IFAT India 2019
The above picture is the pavilion layout. The booth of Henan Doing Company is C52a. Welcome you to attend and learn about the latest tyre oil extraction and refining technology on the exhibition!