On July 20, 2019, after three days of confirmation, a customer from Hunan, China signed a contract with us and successfully ordered two sets of waste tyre to oil plant.
This customer is very cautious. He has been inspecting the waste tyre to oil plant for more than one year. He has seen the equipment operation site of many manufacturers, but always had concerns. He is worried that the manufacturer will not deliver the goods or postpone the delivery after the deposit is paid as what one of his friends has experienced. Only when the customer came to DOING to see our customer management system, he made a decision to place an order. We set up special folders for each customer, from signing contracts, machine delivery, to installation, what show every project details clearly and can be checked easily, so we can provide after-sales service according to customer's specific situation. In addition, customer disputes never happen since our company was established in 2010.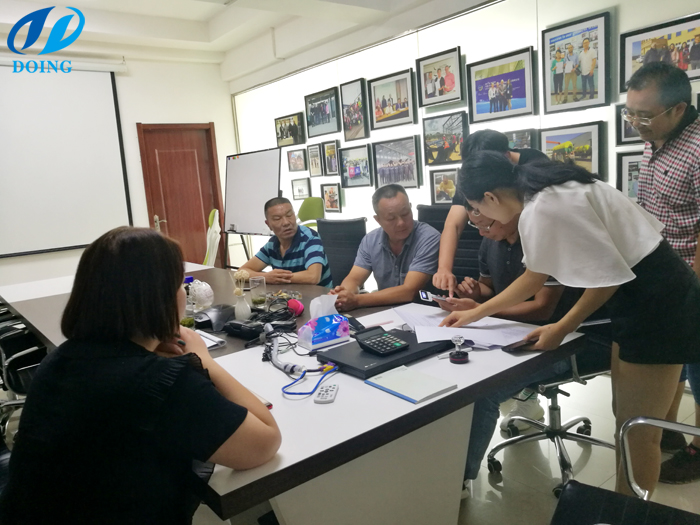 The customer is confirming the contract details with our manager
The customer also went to DOING factory and the operation site of our customers' several waste tire to oil project in Hunan, China, and he is very satisfied and finally reached a cooperation with us ordering 2 sets of waste tyre to oil plant. His factory site is ready, and he has ample supply of tires, waiting for the waste tyre to oil plant to deliver. Welcome to contact us for more information about waste tyre to oil plant.