Under normal circumstances, the models of pyrolysis plant are 10 tons per day and 12 tons per day. The size of the cooling area is the same, the size of the reactor is different. The 10 ton per day pyrolysis reactor is 2.6 m× 6.6 m, the 12 ton per day pyrolysis reactor is 2.8 m * 6.6 m.
Pyrolysis reactor delivered to customer from DOING factory
And what should be prepared to set up a tyre to oil project?
Firstly, you have to investigate the local prices of waste tires or plastic, find a stable supply of waste tires or plastic, and you can also set up a team to recycle waste tires or plastics. You can also go to the waste recycling center to find them. In some countries, the waste tires and plastic is free to take, even some governments has a subsidy policy, which greatly reduces operating costs.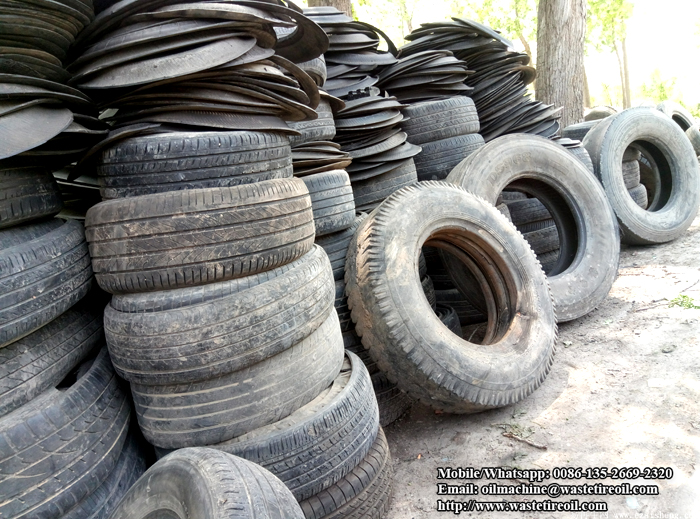 Waste tyres discarded
Secondly, you also have to find the selling ways of the products. The products of the pyrolysis plant are pyrolysis oil, carbon black and steel wire. The main use of pyrolysis oil is sold as fuel oil that can be sold to those factories which needs fuel heating, such as steel factories, cement factories, brick factories, and so on. Pyrolysis oil can also be refined into diesel, so it can also be sold to Distilling factories. Carbon black can be used as a raw material for the manufacture of tires and rubber, so it can be sold to tire and rubber factories. Steel wire can be sold to steel factories as a raw material for steel manufacturing.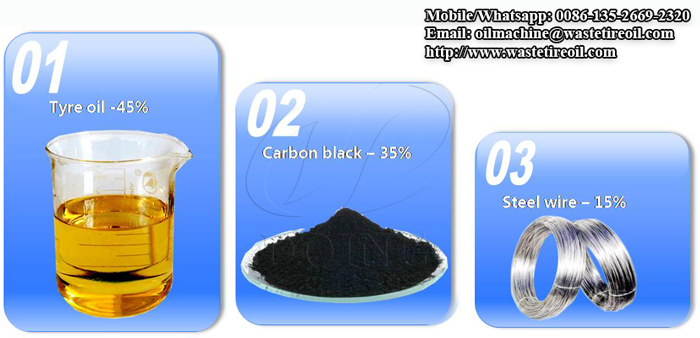 The three product produced from pyrolysis plant
Finding the supply of raw materials and the selling ways of products is basically the completion of most of the work. The last thing needed to do is that applying for a permits from the local government. DOING tyre pyrolysis plant is environmentally friendly and has a variety of equipment for removing smoke and odor. It is very easy for most customers to apply for the application.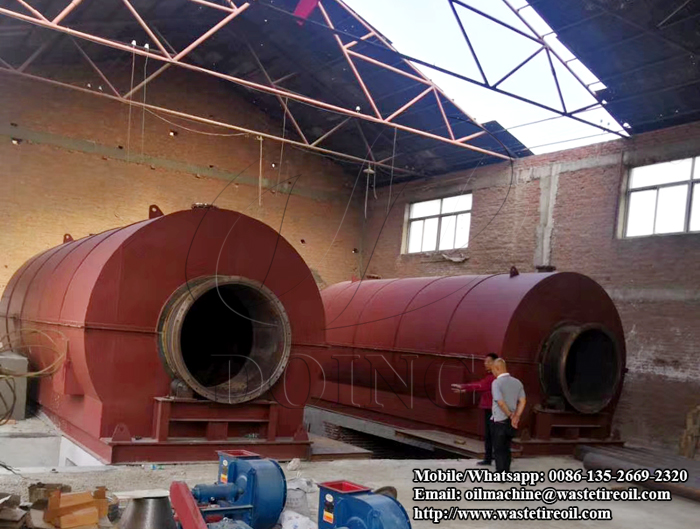 One tyre to oil project is being seted up
This pyrolysis project is currently the main way to deal with the waste tires and plastics, turning waste into treasure, and getting more and more attention in the vast number of countries and regions. DOING Company is a company which specializing in manufacturing and producing pyrolysis plant. We look forward to your joining.