If you are looking for waste tire pyrolsis plant and confused which manufacturer is better, I'd like to invite you to have a visit of our company. Then you might have a good machine manufacturer to choose. Why DOING Group will be a good choice for you? It is related to the quality of DOING waste tire pyrolysis plant and after-sales service of DOING Group.
DOING waste tire pyrolysis plant has three main characteristics to keep its high quality: high efficiency, safety and environmental protection.
1.High efficiency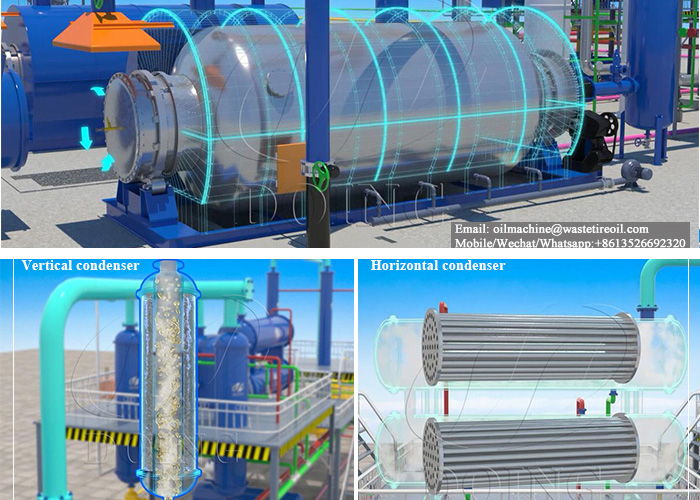 Horizontal pyrolysis reactor and cooling system of waste tire pyrolysis plant
DOING waste tire pyrolysis plant adopts horizontal pyrolysis reactor which can dispose of waste tires as much as possible and make the raw materials heated evenly. And the three-step cooling system, includes two vertical condensers, two horizontal condensers and two cooling towers, thus to get fully cooling effect.
2.Safety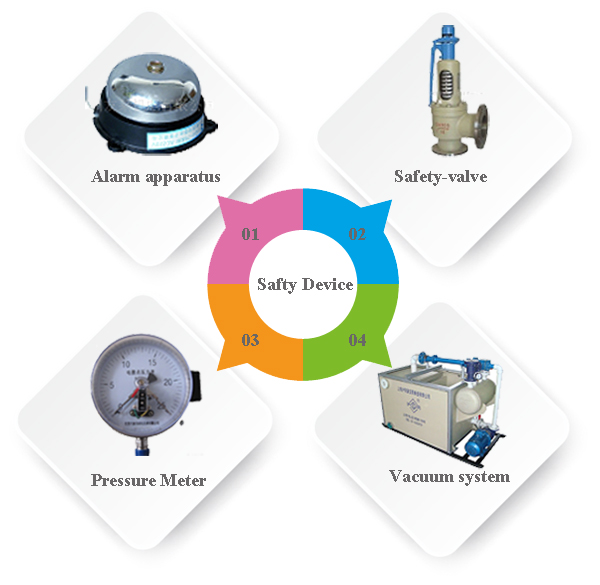 Doing safe devices of waste tire pyrolysis plant
DOING waste tire pyrolysis plant adopts not only the anti-blocking device, but also pressure gauge, alarm, safety valve and negative pressure device to keep the safe operation of waste tire pyrolysis plant. In case of blockage resulting in pressure, there will be an alarm to workers. If the workers do not hear that, the safety valve will reduce pressure automatically to ensure the safety.
3.Environmental Protection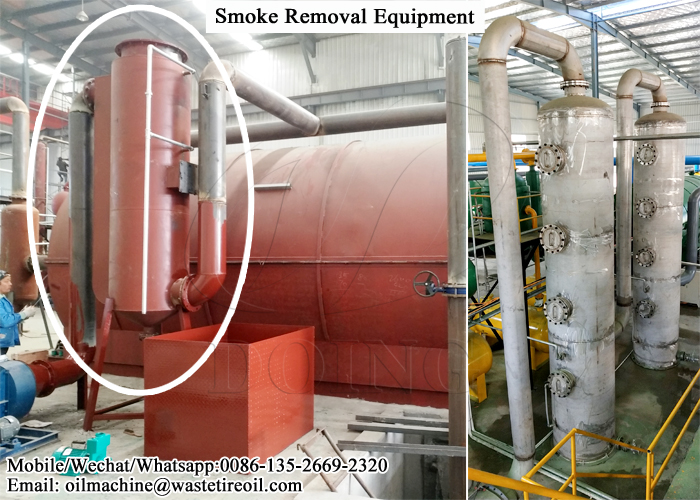 Environtal protaction system of waste tire pyrolysis plant
The environmental protection of waste tire pyrolysis plant includes three aspects: water, tail gas and noise. There are two water usage ways of this machine, one is the cooling water which can be recycled but need time to make the water cool down. The other is the dust removal water which has been polluted, so this kind of water will not be discharged. Tail gas has two disposing way. One way is recycling the combustible gas, such as methane, ethane, butane and hydrogen produced by the waste tire pyrolyzing process to heat the pyrolysis reactor. The other waste smoke and dust will be emitted to air after disposing by tail gas cleaning system. As for the noise, our waste tire pyrolysis plant can make sure the sound is below 60 dB which has meet the national standard.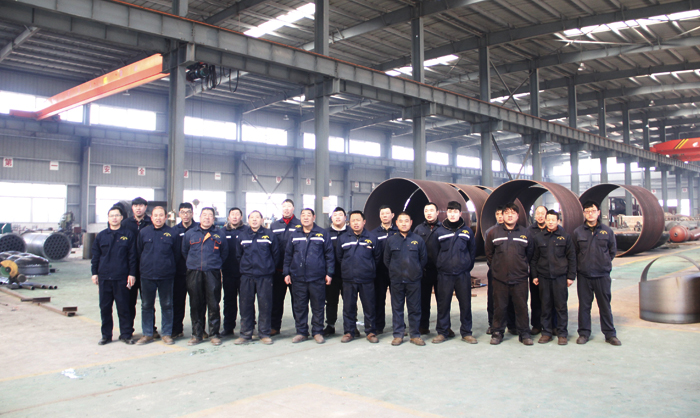 After-sales team of DOING Group
After-sales service is also an important part of choosing waste tire pyrolysis plant manufacturer. We DOING Group as an experienced manufacturer for about nine years, we have the professional manufacturing team and after-sales team to guarantee your using experience. Then our E-commerce and marketing team can provide you the best one-step service. Now, our products have sold to nearly 60 countries, wining great praise and trust from our customers.
Combined with above two factors, DOING Group will be your good choice during purchasing the waste tire pyrolysis plant. So welcome to call us if you have the needs of waste tire pyrolysis plant!