DOING continuous pyrolysis plant uses a flexible seal to ensure continuous operation of the equipment with high degree safety.
Continuous pyrolysis plant, as its name suggests, is a device that can process waste plastics without interruption in comparison with batch type pyrolysis plant. The continuous type pyrolysis plant can do the following: non-stop feeding in every minute and second, automatic slagging at all times, day and night continuously getting oil. [Related reading: Difference between continuous pyrolysis plant and batch pyrolysis plant? ]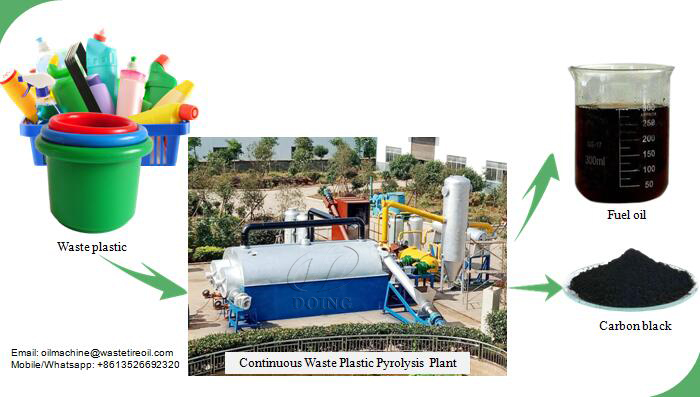 DOING continuous waste plastic pyrolysis plant
In the process of continuous pyrolysis plant operation, how to achieve continuous feeding in minutes and seconds is an important issue that many customers consider. Because it is necessary to ensure that there is no air at the same time as the continuous feeding of the waste plastic into the pyrolysis reactor, the isolation of the air during the feeding process and the sealing to the outside are particularly important. Our company DOING uses advanced flexible sealing and anti-leakage technology instead of sealed rigid mechanical seal or the packing seal. These sealing methods always maintains the automatic equipment operation, closed, foolproof, preventing the leakage of oil and gas. The following is a schematic diagram of the flexible sealing structure of the feeding system: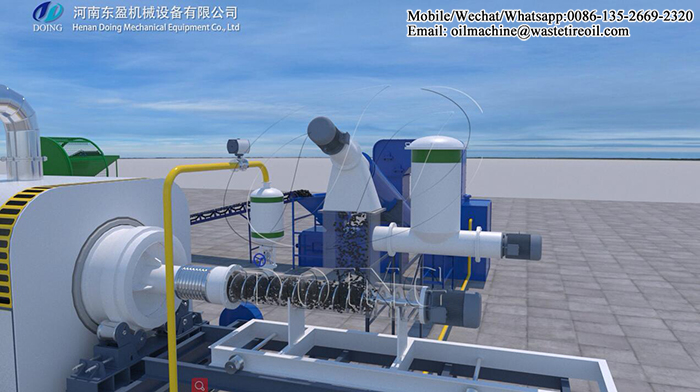 The feeding system with flexible sealing structure
Besides, there is waste plastic collector and two screw machines are responsible for feeding. Under the action of the flexible sealing device and feeding system, the continuous pyrolysis plant will not bring in air during the operation, which ensures the safe operation of the equipment.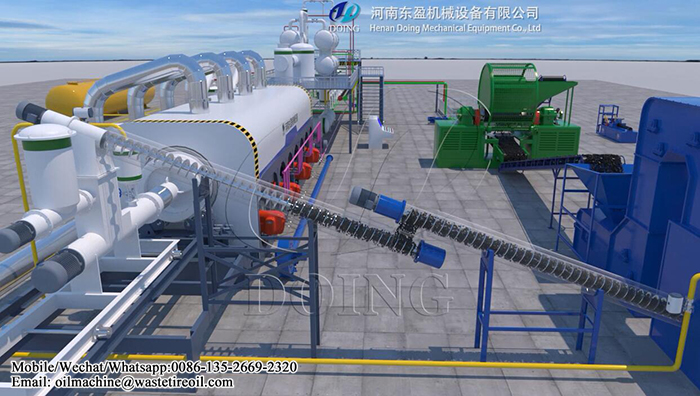 Flexible sealing structure fo continuous pyrolysis plant
In addition, in continuous pyrolysis plant operation, continuous slagging is also carried out with similar technology to ensure continuous and safe slagging.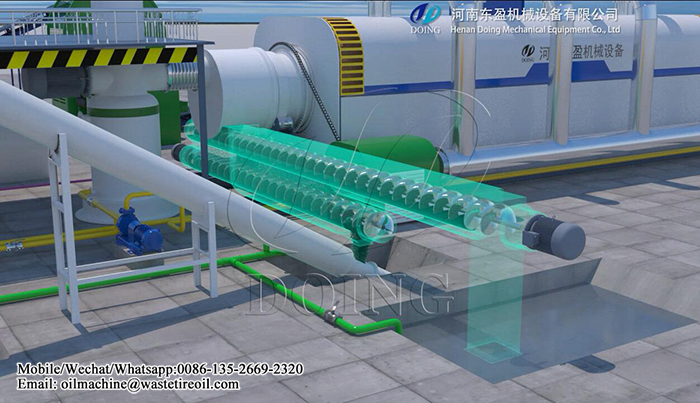 Continuous slagging system
Continuous cracking of waste plastics is a high standard, demanding process. If you have a large amount of waste plastics to be processed, please contact us for more equipment information.