There are many hoaxes in any business, and plastic pyrolysis plant project are no exception. So, what are the hoax of the plastic pyrolysis plant project?
1. The plastic pyrolysis plant can not run successfully after purchase, even small manufacturers do not send engineer to guide the equipment installation.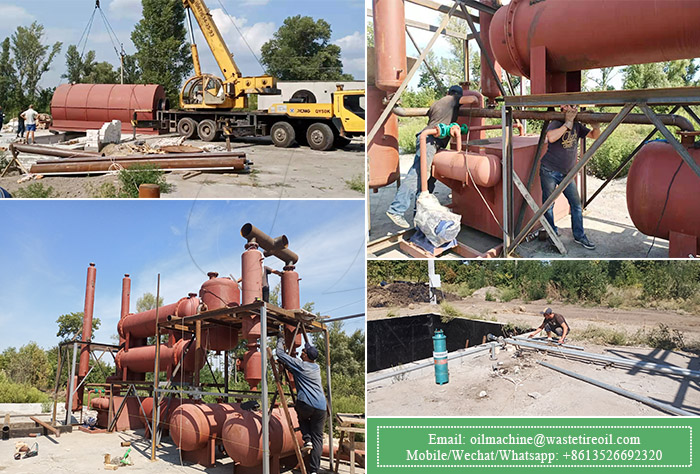 Plastic pyrolysis plant installation site
2. No oil coming from the machine, it is because the plastic pyrolysis plant from unprofessional manufacturers isn't designed well.
3. The plastic pyrolysis plant project does not meet the environmental requirements.
4. Some manufacturers alleged that their machine can directly extract diesel from plastic, in fact, the oil produced from plastic is crude oil, you need to buy pyrolysis oil distillation plant to get diesel.
5. some customers wants to save cost and buy second-hand equipment, there is no after-sales service, even one people can operate this machine. Many problems will be caused frequently, and no one will help you to solve the problem.
The above situation is the so-called hoax in the plastic pyrolysis plant project. So how do you avoid the above hoax?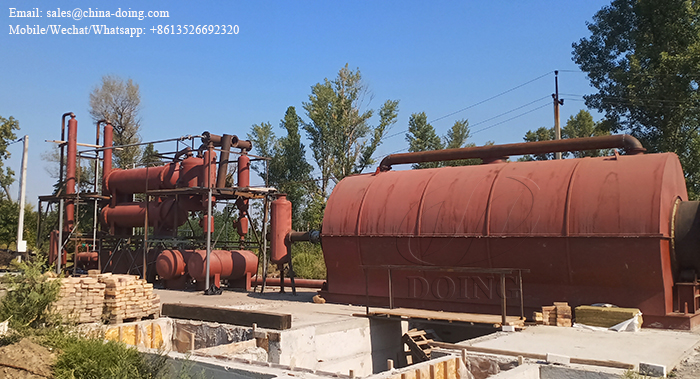 DOING plastic pyrolysis plant set up in Ukraine recently
Firstly, when choosing a manufacturer, you should check whether the company is a normal business with legal compliance for many years or not. Generally, the new company with less than 3 years registration does not have the core technology research and development ability. Also see if they have their own independent factory. If it is just a trading company, there will be a lot of after-sales problems.
Secondly, you should check the company's operating status on the internet, whether there is any information about the loss of trust, court notice or abnormal operation.
Thirdly, don't buy the second hand plastic pyrolysis plant.
The fourthly, try to learn more about the plastic pyrolysis plant knowledge as much as possible, in case cheated by the unprofessional manufacturers. Welcome to contact us DOING for more details.