Nowadays, waste pyrolysis business has become a very promising business because people can produce a great number of waste including waste plastic and rubber which can be pyrolyzed. So how to start the waste to oil pyrolysis business? What factors do you need to consider?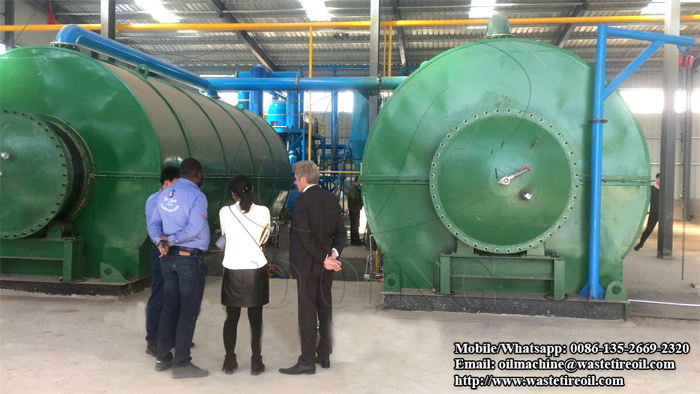 Customers are inspecting Doing waste tire pyrolysis plant
First of all, you need to have a investigation in local to find the source of your raw materials, it could be waste tires, waste rubbers and waste plastics. You can have a look at local car repair stations, waste recycling stations and paper mills. Then you can have a budget for your raw materials. At the same time, you need to do surveys to see the sale price of pyrolysis oil in locality.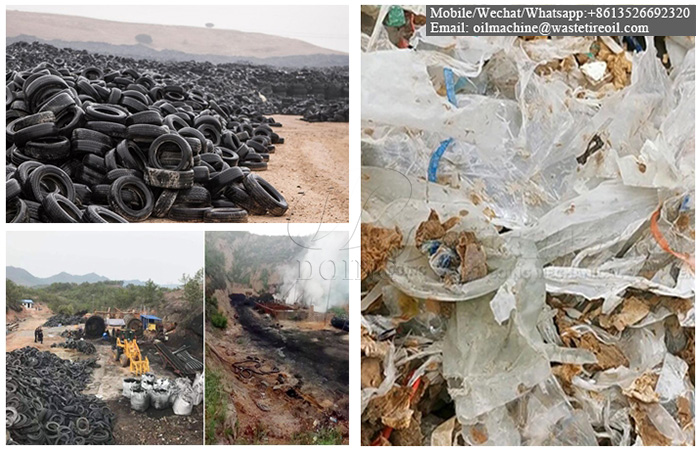 Raw materials of pyrolysis plant
Next, you need to consider your factory site. The whole set of waste tire pyrolysis plant or waste plastic pyrolysis plant is a big machine, so you need to find a proper site to establish the waste tire pyrolysis plant.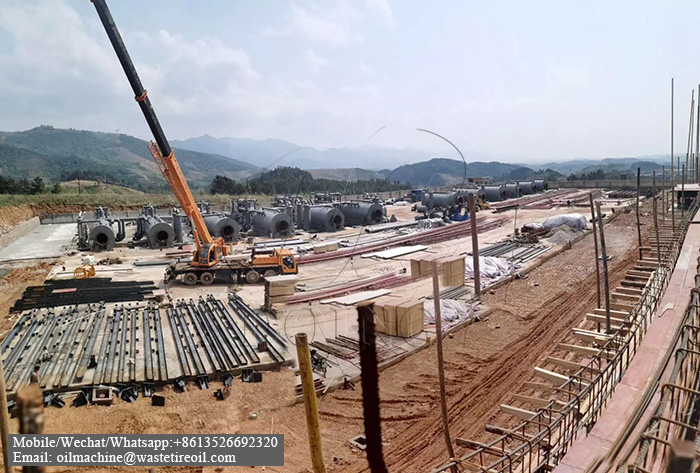 The factory site of pyrolysis plant
Then, you come to the most important part-buy good waste tire pyrolysis plants to dispose your raw materials. No matter disposing waste tire or waste plastic, both you can get pyrolysis oil. But the waste tire pyrolysis plant made by different manufacturers will influence the oil yield. So choosing a good equipment manufacturer is very important. Doing waste tire pyrolysis plant adopts three steps cooling system, includes two vertical condensers, two horizontal condensers and two cooling towers to get fully cooling effect.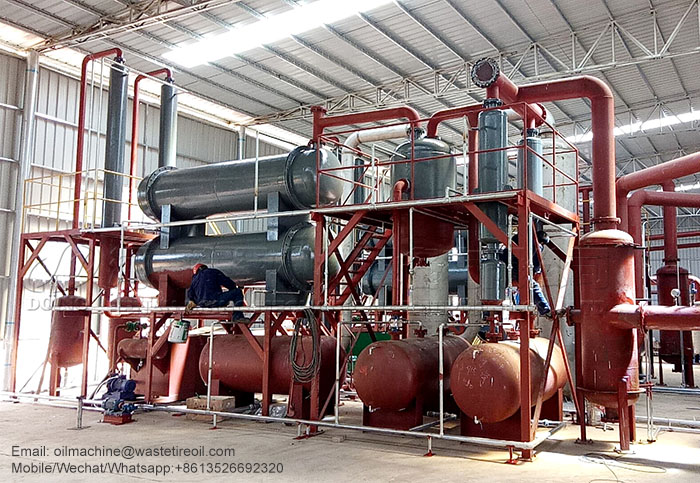 Cooling system of Doing pyrolysis plant
These three factors are you need to consider before starting your pyrolysis business. We Doing group as a professional waste tire pyrolysis plant manufacturer, we also can offer you some suggestions based on our experience to help you start the pyrolysis business. Besides, we have branches and overseas warehouses in Nigeria, with professional overseas sales and after-sales team, if you are interested in our waste tire pyrolysis plant, welcome to have a visit!