Waste plastics have a wide range of sources, are extremely hazardous and difficult to handle appropriately, and the use of waste plastic pyrolysis plant to turn waste plastics into fuel oil has received much attention all over the world.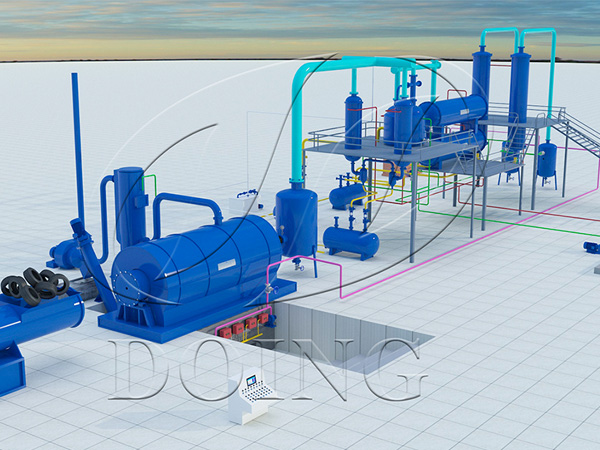 Waste plastic pyrolysis plant
To keep safe and stable, the plasctic pyrolysis reactor design should be made strictly according to the production standards of pressure vessels. DOING plastic pyrolysis reactor adopts 16mm boiler special steel plate and curved compression head, which has high pressure resistant and high temperature resistant.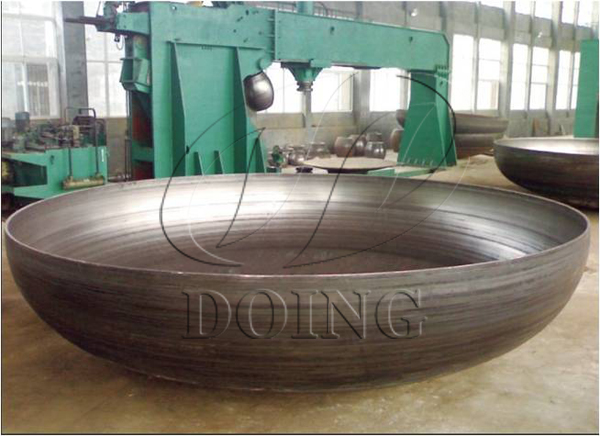 Curved compression head
The big feeding door still are adopted in the plastic pyrolysis reactor design by other machine manufacturer right now. Although the feeding is convenient, but the flat welding is used, the pressure resistance is far less than the standard level, and the pressure area is much higher than our plastic pyrolysis reactor design. The level of security of flat welding does not meet the requirements of the government for the manufacture of boilers.
DOING plastic pyrolysis reactor design
In addition, our plastic pyrolysis reactor design adopts the specification of 2.8m×6.6m maximum, which is easy for operation and safe at the same time. Some manufacturers also manufacture 15 tons of processing equipment, which does not comply with the state's policy on boiler manufacturing. DOING's plastic pyrolysis reactor design also has a pressure alarm device. When the pressure exceeds the critical value, the alarm will ring and the automatic pressure relief valve will work automatically to further ensure the safe production of the plastic pyrolysis plant.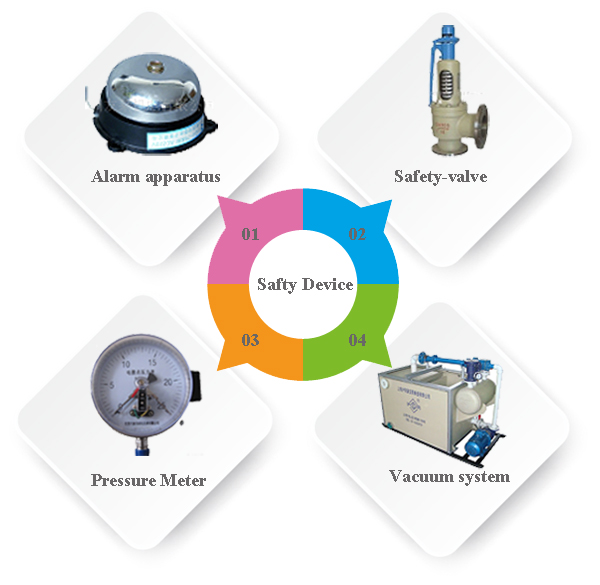 Device for the safe production of the plastic pyrolysis plant
Apart from that, we also adopts the small wheel gear in our plastic pyrolysis reactor design. In the old plastic pyrolysis reactor design, the wheel gear on the body of the reactor, when the temperature is around 500℃, it damage the wheel gear during the process less durable than the design with small wheel gear.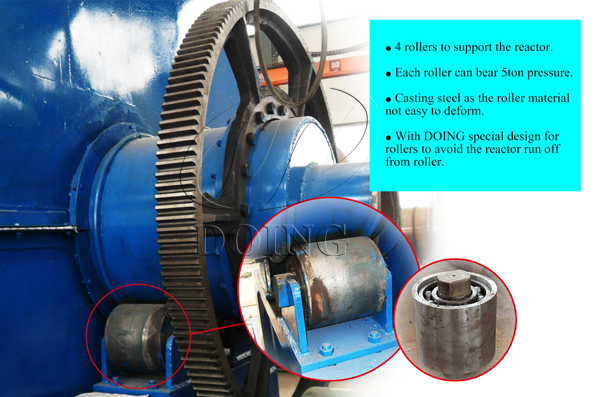 Small wheel gear designed for plastic pyrolysis reactor
DOING Company has been in this field for nearly 10 years and the safety and stability of plastic pyrolysis reactor are fully guaranteed, thus has won unanimous praise from our customers. Our equipment is constantly updated and we have continuously consolidated our existing design advantages. Looking forward to your cooperation.