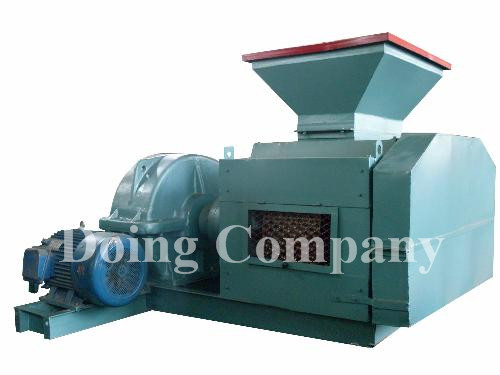 charcoal briquette machine is mainly used for briquetting some powdery material which is difficult to molading. It has characteristics of big molding pressure, adjustable engine revolution and spiral feeding device.
Carbon black briquette machine, also named carbon black ball press machine, carbon black molding machine, carbo black twinroller machine, etc. Our carbon black briquette machine adopt advanced technology with reliable quality.
And this carbon black briquette machine can be used for process many different kinds of raw materials, such as coal powder, charcoal powder, metal powder, mineral powder, lime powder, etc.

Working principal of charcoal briquette machine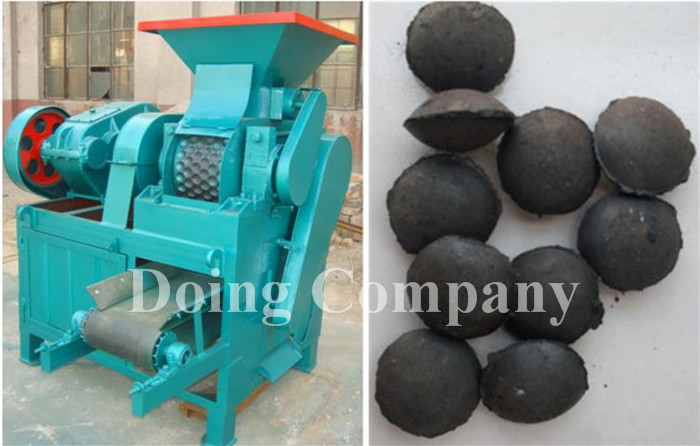 charcoal briquette machine consist of three parts: feeding part, transmission part and molding part. After feeding and transmission, the motive power will transmit to the main molding part. And the core part of the molding part is the two rollers which can be powered by the reducer to rotate synchronously and oppositely. When raw materials fall into the two rollers, it can be pressed and molded by the high pressure. Usually we can provide different moulds for processing the raw materials to different shapes, such as square, oval shape, egg shape, round shape, pillow shape, bread shape, cylinder, bar shape, etc.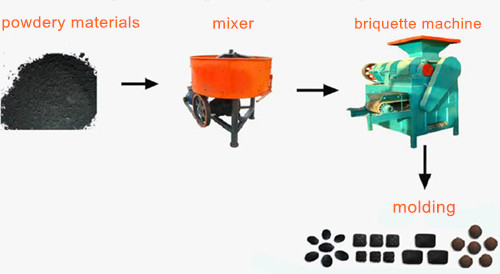 Advantages of charcoal briquette machine
♦ High quality and long usage life:In order to enhance the intensity of pressure, the rollers manufacturered by our factory all adopt 65 manganese, nine chrome molybdenum, the hardness over 60 level. Using high wearresistant sole processing technology, improve the service life of 5-8 times.
♦ Multipurpose: The carbon black briquette machine can be used for processing coal powder, metal powder, mineral powder and other powdery raw materials. It widely used in refractory, electrcity power, metal, chemical, energy, transport, heating and other industries.
♦ Varrious options: We can provide carbon black briquette machine with many different capacities and moulds, which can produce fianl products with different shapes and sizes. And we also can accept special customized requirements.
♦ Provide convenience and benefit: The powdery raw materials after briquetting will become briquettes, which will be easy for storage and convenient for transport. Even sometimes, it can turn waste to energy, like it can process the carbon black powder waste produced from tire/plastic pyrolysis machine to carbon black briquettes used as heating fuel, just like coal.